Dining
Food
The holiday season is a time for celebrating and giving thanks, usually with the accompaniment of good friends, family, food, and libations. Anyone looking to celebrate in more sustainable ways by serving vegan and vegetarian versions of...
Read More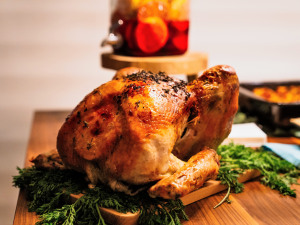 Deep-frying a turkey for Thanksgiving takes way less time than roasting your turkey. Your deep-fried turkey will taste better and look better....
Read More
New Orleans Restaurant Guide
New Orleans Restaurant Guide
CBD / WAREHOUSE DISTRICT Briquette is located in a former molasses refinery, with an open kitchen and a large bar area. This restaurant has a first-rate atmosphere to match its excellent food. You can't go wrong with the Tuna Crudo appetizer...
Read More
New Orleans Healthy Living