Food
Food
This year, National Girl Scout Cookie Day will be held on March 12. The significance of this day is to celebrate the Girl Scouts of the United States of America, which came into fruition in the early 1900s by Juliette Gordon Low, who came up with an exceptional idea for an...
Read More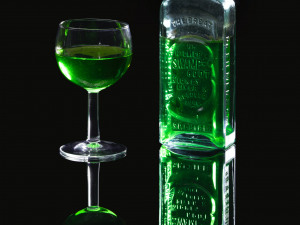 New Orleans Cocktail and Spirits
On Wednesday, March 5, people will be drinking absinthe to celebrate National Absinthe Day. Absinthe is distilled alcohol that is infused with botanicals such as anise, wormwood, fennel, and other herbs and spices that give it a green color with a licorice-like taste. Also known as "the green fairy," absinthe originated in Switzerland in the 18th century and became popular among artists and writers in other European countries. In modern...
Read More
New Orleans Restaurant Guide
New Orleans Restaurant Guide
[Genni Nicholson] American Bayou Hot Wings offers delicious chicken wings made from scratch with your choice of sauce or flavor. The menu varies from Southern fried foods, sandwiches, salads, wraps, and many options for sides. Enter the "Bayou Beast...
Read More
New Orleans Healthy Living