Friday, October 25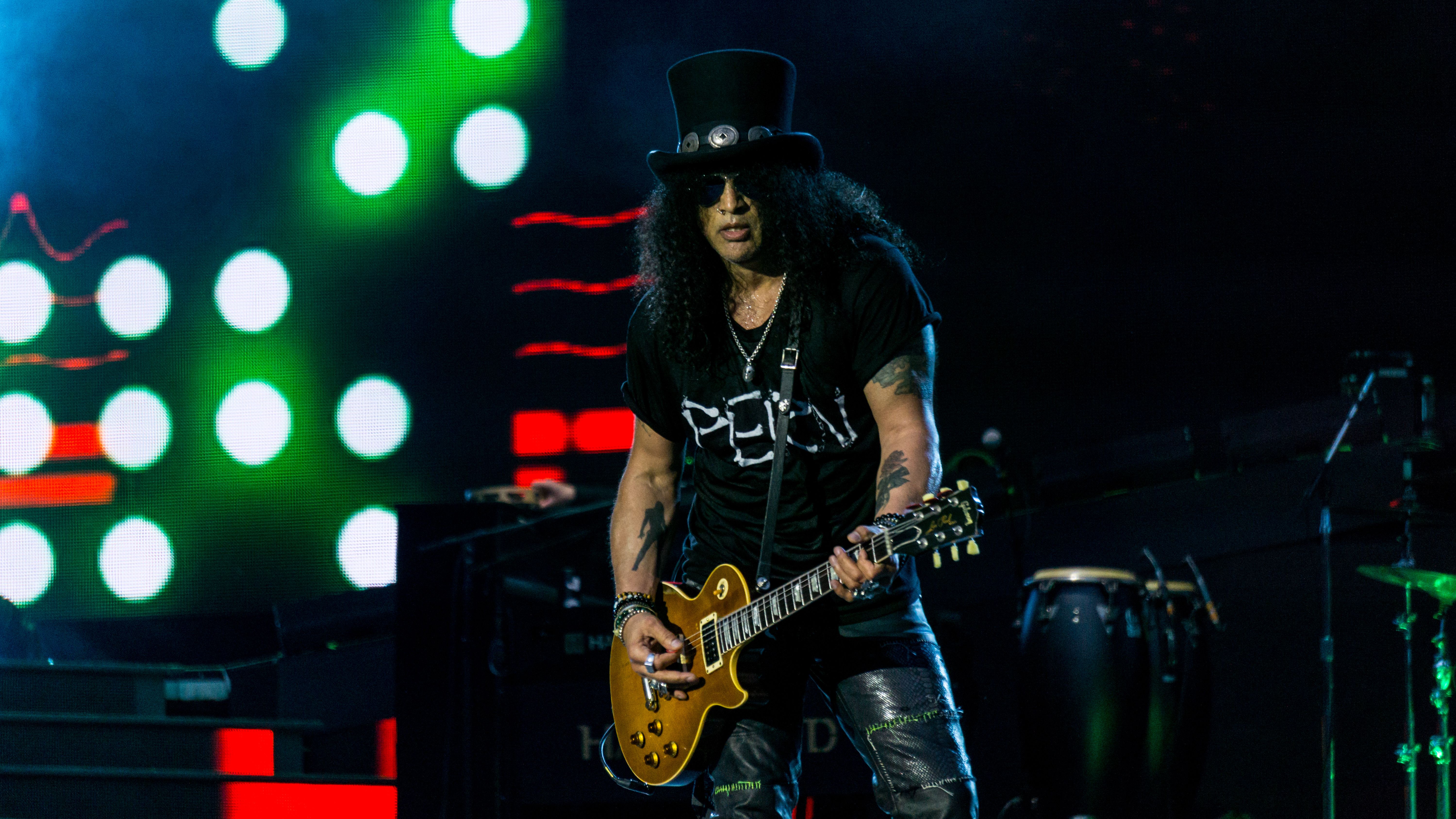 Guns N' Roses
8:00 p.m. -11:00 p.m, Altar Stage
Guns N' Roses needs no introduction, but to those uninitiated, they originated in 1985 and reached success after their first album, Appetite for Destruction, reached number one on the Billboard Top 100. This meteoric rise would establish the band as rock gods and musical legends who make an impact and generate crowds today.
DJ Nice Rack
12:00 p.m.-1:15 p.m., Le Plur Stage
Born in Louisiana, the southern epicenter of blues beats and bumping bass, Louisiana native DJ Nice Rack combines the nostalgia of old school hip hop with booming bass and bounce music to create a high energy electronic sound that'll be sure to get you moving.
Des Rocs
12:15 p.m.-1:00 p.m., Altar Stage
A new player on the rock scene, Des Rocs is known for challenging convention in his solo act. The artist runs his own game, to his own drum. The Saturday attendees can watch him at Voodoo Fest or, if you can't wait, his latest EP Living Proof is available to stream now.
Njomza
1:00 p.m.-2:00 p.m, South Course Stage
Her name is Njomza. At a mere 22-years-old, she's lived in multiple countries, played in a band, landed a publishing deal with Skrillex, accumulated millions of YouTube plays. She will also be the first artist to release music off of Mac Miller's independent label, REMember.
Liily
1:00 p.m.-2:00 p.m, Wisner Stage
Liily is an alternative band born and bred in Los Angeles. They produce sounds that feel like a natural extension of 90s rock and rock from the aughts. In their debut album I Can Fool Anybody in This Town, they bring to bear a nuanced, familiar, and yet somehow fresh sound.
MEMBA
1:30 p.m.-2:15 p.m,, Le Plur Stage
This New York-based electronic duo brings a whole new definition to electronic music. MEMBA methodically fuses light and bouncy beats with ancient worlds sounds, giving each listener a euphoric experience. They pioneered an immersive music experience with their EP SAGA-I, which plays with all the senses.
Magic City Hippies
2:00 p.m.-3:00 p.m., Altar Stage
From the band formerly known as the Robby Hunter Band, Magic City Hippies' new album, Modern Animal, is set to crown the group as one of streaming's ascendant indie bands. The group has taken its captivating performance to major festivals like Lollapalooza, Bonnaroo, and BottleRock, alongside plenty of North American headline gigs scheduled through 2020.
Templo
2:30 p.m.-3:15 p.m., Le Plur Stage
Experimental bass producer and multi-instrumentalist Templo has been showcasing his unique take on EDM music across the world for several years. His earth-shattering base tracks are inspired by hip hop, glitch, and ambient sounds. This artist will take you through an odyssey of sound that will please and slap your ears-in a good way.
Still Woozy
3:00-4:00 p.m., South Course Stage
This Oakland native creates a unique R&B sound through a mixture of acoustic and electronic instruments. "Goodie Bag" is one of the artist's most notable songs, totalling over 53 million streams on Spotify. The artist's newest release, Lately, dropped in May, with the featured single "Habit."
Grandson
3:00 p.m.-4:00 p.m., Wisner Stage
Jordan Edward Benjamin, better known as Grandson, melodically fuses R&B with wild guitar riffs throughout his songs and albums. The Canadian native's song "Blood // Water," has over 95 million streams on Spotify. You can catch him playing his latest release a modern tragedy, vol.3 at Voodoo this year.
Ducky (LIVE)
3:30 p.m.-4:14 p.m., Le Plur Stage
Ducky plays with the EDM genre by producing a range of sound, from uplifting pop tunes all the way through neck-breaking headbangers. Now, the artist is debuting Ducky Live― "a glittery combo of angelic live vocals, an iconic pink electric guitar, and IRL star shaped drums you have to see to believe."
Moon Taxi
4:00 p.m.-5:00 p.m., Altar Stage
Hailing from Nashville, indie-alt band Moon Taxi is bringing a high energy show to Voodoo Festival following the critical success of their album, Let the Record Play. Their smash-hit single "Two High" has over 116 million streams on Spotify, establishing them as a well known band.
CRAY
4:30 p.m.-5:30 p.m., Le Plur Stage Stage
CRAY, short for Cheney Ray, produces genre-defying bangers that don't disappoint, but do surprise. The Los Angeles-based producer brings a fresh perspective to the electronic scene through her classical jazz and swing inspirations. She pushes the boundaries even further in her latest single, "Peaches."
Bea Miller
5:00 p.m.-6:00 p.m., South Course Stage
Bea Miller is only 20 years old and has already made a place for herself among the likes of powerhouse indie-pop artists Hozier and Tove Lo. Gaining momentum from her success on season 2 of The X Factor, Miller has since released two full length albums, four EP's, and five singles to date.
Bishop Briggs
5:00 p.m.-6:00 p.m., Wisner Stage
Known well for her popular song "River," Bishop Briggs hails from London. For a time, she was known as BISHOP, but reverted to Bishop Briggs as another band shared the name BISHOP, after her parents' home town in Scotland. Her latest album, Church of Scars, is available today.Brandi Car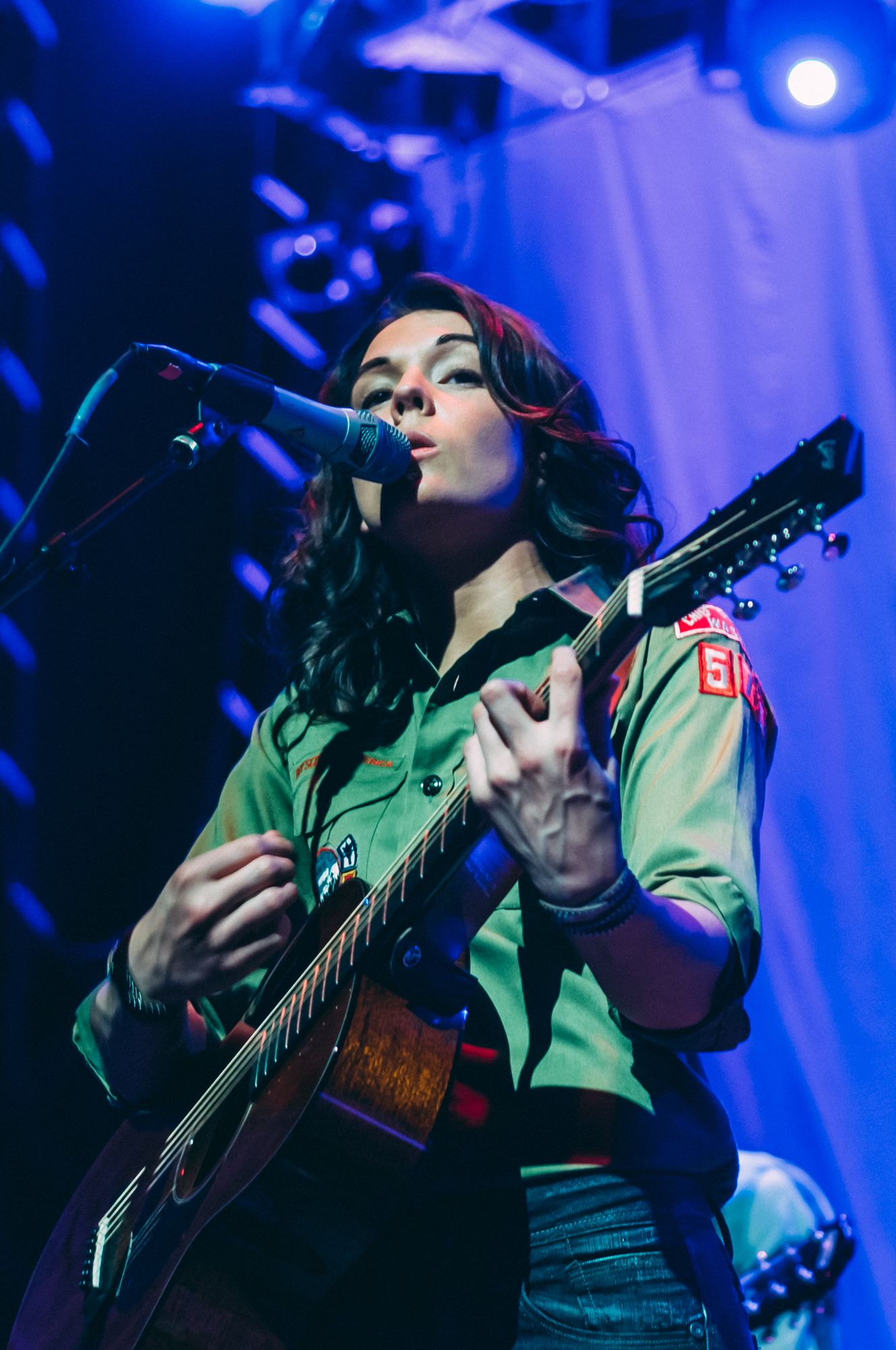 Brandi Carlile
6:00-7:00 p.m., Altar Stage
An artist of the present moment and winner of multiple Grammys, Brandi Carlile will be coming to Voodoo this fall. The singer, songwriter, and performer has developed many songs with her band over the years. Her Grammy award-winning album By The Way, I Forgive You was released just this year.
Hobo Johnson & The Lovemakers
7:00-8:00 p.m., South Course Stage
Hobo Johnson is an up-and-coming Portuguese, Mexican, and Native American musician who gracefully integrates poetry, punk, folk, and rap to create his own unadulterated, honest sound. Johnson both sings and theatrically emotes raw revelations in his songs as The Lovemakers (his 5 piece band) add beats and soul.
Interpol
7:00 p.m.-8:00 p.m., Wisner Stage
One of Friday's top headliners, this band started in the late 90s and presents some of the most exciting rock of their era. The New York-based band's most notable releases are "Evil," "Obstacle 1," and "C'mere." In May, the band dropped their latest LP, A Fine Mess, which is available for streaming now.
SNAILS
8:15 p.m.-9:15p.m., Le Plur Stage
Hailed by Billboard as "a totally outrageous collection of grimy sounds and mosh pit motivation," Canadian EDM maker Snails is one of the top bass producers today. Creator of "vomitstep," the artist broke out with his debut album, The Shell. Snail's most popular songs are "Magnets," featuring Zeds Dead, and "Follow Me."
Big Gigantic
9:30 p.m.-10:45 p.m., Le Plur Stage
Based out of Boulder, Big Gigantic combines jazz and hip hop with elements of electronic music to create a sound that is trippy, melodic, and easy to dance to. Big Gigantic is claiming a big space-and an even bigger sound-for themselves in the EDM world.
Saturday, October 26


Carmine P. Filthy
12:00 p.m.-1:30 p.m., Le Plur Stages
Growing up in Miami, this DJ was immersed in 80s synth and a cacophony of early EDM. Boasting 20 years of experience, Carmine P. Filthy will be playing at Voodoo Fest. He hopes his music will make you dance the way he imagines it will. Whatever your fancy, check him out.
Hello Yello
12:45-1:30 p.m., South Course Stage
Hello Yello is a California-based rock band that has gained notoriety from working with artists like Clairo and Beabadoobie. Fader wrote a rave review of their track "Feel That Again," exclaiming its optimism and going on to praise the "small moments that kind of make you smile yourself" while listening.
Sun Seeker
12:45 p.m.-1:30 p.m., Wisner Stage
Sun Seeker has drawn applause for their unhurried breed of Cosmic American Music, and with BIDDEFORD (Third Man Records), their 2017 debut EP, the Nashville-based band more than affirmed their promise. They have played supporting acts to artists such as Rainbow Kitten Surprise, Peach Pit, The Districts, and Jessica Lea Mayfield.
Seratones
1:30 p.m.-2:30 p.m., Altar Stage
An unusual rock band, the Seratones bring the gritty indie folk rock scene to popular culture in a big way. They come from Shreveport, Louisiana, and as locals, they'll be coming home to their native state when the perform in New Orleans. Come check them out this weekend!
BRUTUS
2:30-3:30 p.m., South Course Stage
Brutus, hailing from Belgium, will be playing their hits: "War," "Sugar Dragon," "All Along," and others. Their latest album Nest was released in March of 2019 and is available to stream now. As luck would have it, they will be playing this at Voodoo fest this year.
Mattiel
2:30-3:30 p.m, Wisner Stage
Her new album, Satis Factory, features great tracks such as "Food for Thought" that are available now. If, however, you want to see her in person, she will be performing this year. This rising star from Atlanta will be sure to wow any viewer.
Elohim
4:30-5:20 p.m., Wisner Stage
A skilled producer, vocalist, songwriter, and classically-trained pianist, Elohim crafts intricately-produced songs that curiously explore the beauty of human connection and span styles across inventive electronic, indie alternative, and unabashed pop. In summary, what Elohim delivers is a stunning live show that will leave you wanting more.
Pink Sweat$
4:30-5:30 p.m., South Course Stage
Pink Sweat$ is an artist/songwriter/producer from Philadelphia whose music is rooted in R&B and Soul. His rapid rise has earned him recognition from the New York Times & Fader, ten entries in Spotify's US viral charts, and placement in Apple Music's A List R&B & Today's Hits lists.
Young the Giant
5:30 p.m.-6:30 p.m., Altar Stage
The energetic sound shivering from the L.A. quintet Young the Giant will have you bopping to beats with friends in the crowd, without even registering the introspection of the lyrics at hand. See if you can match the zippy moves of main-vocalist, Sameer Gadhia.
Medasin
5:45 p.m.-6:30 p.m., Le Plur Stage
This artist, hailing from Dallas, is known for his bass-heavy, yet occasionally smooth EDM. He's one of the hottest and up-and-coming artists in the music industry right now. Born Grant Wilson, the DJ will be showing up at Voodoo fest this year.
Japenese Breakfast
6:30-7:30 p.m., South Course Stage
Since the release of her debut studio album Psychopomp, Michelle Zauner (AKA Japanese Breakfast) has been revolutionizing the indie genre with her electrifying bedroom-pop sound. Zauner leaves her ethereal fingerprint on every project she touches and seeks to inspire other young Korean-Americans to embrace the duality of their heritage through her music.
Denzel Curry
6:30 p.m.-7:30 p.m., Wisner Stage
Denzel Curry's track "Ricky" is reminiscent of A$AP Rocky's "Goldie" in a very good way. Where Rocky is strange, however, Curry is harsh and ruthless. If you're looking for something to get you riled up Voodoo Fest weekend, Curry will deliver just that-and then some.
Jai Wolf
6:45 p.m.-7:45 p.m., Le Plur Stage
Known for his infectious indie-meets-electronic pop hits "Indian Summer" and "Lose My Mind," Jai Wolf is a melodic oasis amidst heavy bass drops and effects that populate the EDM scene. Jai Wolf is proving to be an essential fixture of the electronic music community.
The National
7:30 p.m.-9:30 p.m, Altar Stage
This melancholy and ruminative band displays its own quirky confidence in their folk-rock sensibility. Started in 1999, the band has its roots in Cincinnati. The band's sound and lyrics range from the pensive to humorous. The band's latest album, I Am Easy to Find, is available
The Glitch Mob
8:15 p.m.-9:15 p.m., Le Plur Stage
The Glitch Mob runs on the thin line between EDM and rock, treading on new and familiar territory all at once. Forged in the Los Angeles beat scene, the band achieved success with the use of technology at their concerts, to much fan excitement. See Without Eyes, the band's latest work, is available for purchase today.
Royal Teeth
8:15 p.m.-9:30 p.m., House of Blues
Her new album Hard Luck was released just this year. With hits like "Wild," "Heartbeat," and more, she'll be sure to entertain any viewer. Born in Lafayette, Louisiana, as a native to the state, she'll be sure to put on a good show for her hometown.
Clairo
8:30 p.m.-9:15 p.m, South Course Stage
Clairo, writer of the lo-fi hit Pretty Girl, is coming to Voodoo Fest at the perfect time, after releasing her debut full-length album, Immunity, this past August. At just 21 years old, this bedroom pop songstress is already signed to The Fader and has embarked on a stadium tour.
ZHU
8:30-9:30 p.m, Wisner Stage
Initially known only enigmatically as ZHU, Stephen Zhu debuted with the single, "Moves Like Ms. Jackson." The world has come to know him as a Grammy-winning artist, but at home he's just Stephen. He'll be at Voodoo this year to play hits such as "Faded" and "Automatic," among others.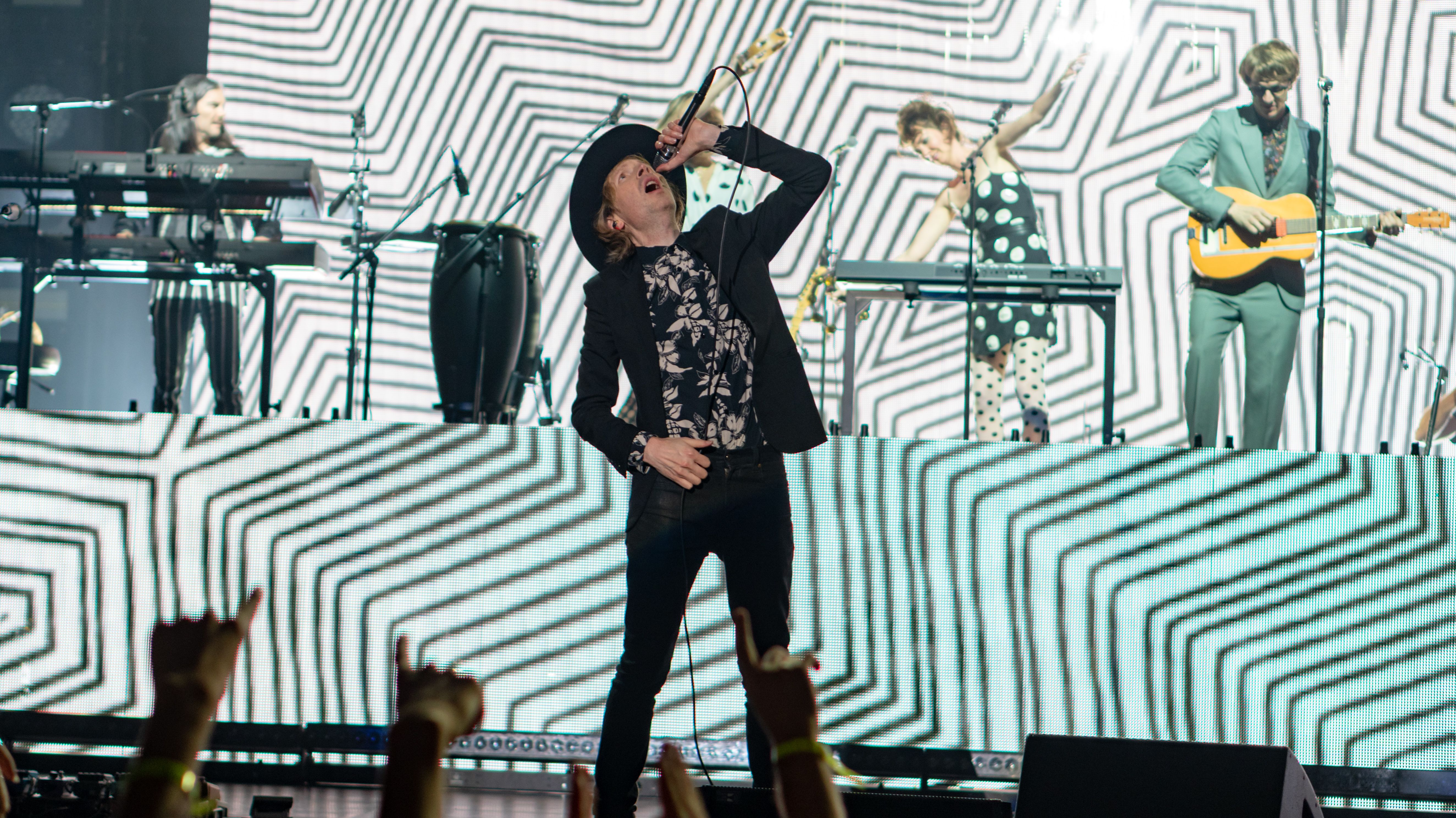 Beck
9:30 p.m., Altar Stage
Starting as a relatively young, unknown player, by 1994 Beck was a smashing success with the release of his single "Loser." Quickly becoming an alternative rock icon, he released his first album Mellow Gold in 1994 as well. He has consistently risen to star status over the course of his career.
Bassnectar
9:45-11:00 p.m., Le Plur Stage
This American electronic DJ started as Bassnectar, initially, just to me his skills as a DJ, remix songs, and produce for other artists. The DJ eventually decided to do it full time. In 2018 he released Reflective (Part 3), which is his latest album and is available now.
SUNDAY, October 27
Tristan Dufrene
12:00-1:00 p.m, Le Plur Stage
Tristan Dufrene expresses her passion for the sounds of the underground through a collection of elements, feelings, moods, and art. Her styles range from nudisco and funk to house, bass, breaks, techno, and electronica. Accumulating eclectic sounds through a kaleidoscope of consciousness, Tristan constantly looks to push her music to a deeper level.
Mobley
12:45-1:30 p.m, South Course Stage
Few artists write and produce their own vocal and instrumental tracks, direct their own videos, and design their own artwork, but Mobley is doing it all. Having gone through extensive lengths to carry out his vision, Mobley has proven to be an up and coming artist to keep an eye on.
Maggie Lindermann
12:45-1:30 p.m, Wisner Stage
"Somewhere between a gothic Tim Burton protagonist and rock renegade Joan Jett is the dauntless Maggie Lindemann, clutching onto her pink Fender and penning her next alternative anthem," says Voodoo fest of this artist. Her latest work is available to stream or purchase today, but you can see her live as well.
The Ghost of Paul Revere
1:30-2:30 p.m, Altar
This Maine-grown quartet gives you a foot-stomping, sway-in-meadow type of folky feel that leans on a densely woven network of deep harmony from both the bellowing voices of the quartet and the gentle instruments in the band. The cohesion picks up between voice and instrument where one may leave off.
Willaris K
1:45-2:30 p.m, Le Plur Stage
Willaris K. released his debut EP Alchemy in 2018. The rising star has been a favorite in the techno and electronic world ever since. He has performed at festivals in Australia and New Zealand, but now he finally brings his fresh style to New Orleans.
Duncan Fellows
2:30-3:30, South Course Stage
With their new EP Eyelids Shut, this five-piece from Austin explores that dynamic balance while concurrently toeing a similar line in their own lives. Following the release of two EPs, the Duncan Fellows debut full-length Both Sides of the Ceiling dropped in 2017 and put the band firmly on the map.
Ashe
2:30 p.m.-3:30 p.m,, Wisner Stage
A California native, Ashe has been turning heads with her balance of modern day pop writing and vintage vocals. Studying at the world renowned Berklee College of Music, she gained exposure as a songwriter and jazz vocalist over her time there. She's got a new album Moral of the Story: Chapter 1 available now.
Hippo Campus
3:30 p.m.-4:30 p.m., Altar
Hippo Campus hails from St. Paul, Minnesota. They are is an indie rock band and have been a national festival favorite since their debut release in 2013. Their latest album, Way It Goes, is available for purchase or streaming now. They were named one of NPR Music's favorite new artists of 2017.
Pet Fangs
3:45 p.m.-5:00 p.m, House of Blues
These Swamp State natives create a unique "garage-pop" sound with grooving beats and an electrifying rock n' roll sound. Their most notable songs are "Afterglow" and "Bitch, Baby" and was featured in Madonna's Material Girl advertisement campaign. The bands latest release was "Bitch, Baby" and is available now.
Temples
4:30 p.m.-5:30 p.m, South Course Stage
This English psychedelic rock band was formed in 2012 by guitarist James Bagshaw and former bassist Tom Walmsley. Some of their most famous songs are "Shelter Song," "Certainty," and "Strange or Be Forgotten." Their new single, "Context," is from their upcoming album Hot Motion. The new album drops September 27th.
Danileigh
4:30 p.m.-5:30 p.m, Wisner Stage
Dominican-American singer and dancer DaniLeigh had her career breakthrough working with Prince on a music video and was mentored by him until his death. She was signed to Def Jam Records in 2017 and started releasing music that year. Her breakout hit, "Easy," was released earlier this year.
Opiuo
5:00-6:00 p.m, Le Plur Stage
Party-centric Aussey Opiuo is changing the way we think about electronic music with his funkadelic basslines and chart-topping remixes. He has shared the stage with EDM icons such as Skrillex, Bassnectar and Infected Mushroom, Opiuo is sure to bring his bass-heavy funk to the Big Easy.
Bring Me the Horizon
5:30-6:30 p.m, Altar
Bring Me the Horizon is an award-winning and Grammy-nominated rock band from Sheffield, England. Since their 2006 debut, they have been a staple in the rock genre. Their new album, Amo, is set to be released later this year, but for a fix you can see them in the festival this year.
Big Wild
6:15-7:15 p.m, Le Plur Stage
Big Wild is an electronic music producer, composer, and vocalist. This varied proficiency makes him quite the virtuoso. He released his debut album in February 2019. His live show has him switching between multiple unique instruments, such as drum pads and synths, and is known to be high energy.
Lane Mack
6:15-7:30 p.m, House of Blues
Lafayette-born Lane Mack is a blues-rock artist and was a contestant on season 11 of NBC's The Voice as a member of superstar Miley Cyrus' team. Though he did not win, he was a fan favorite. His newest release, "The Water is Rising," is available to stream now
Missio
6:30-7:30 p.m, South Course Stage
Missio, a pop/rock duo, is comprised of vocalist Matthew Brue and producer David Butler. Their first EP was released in November 2016, and they performed at SXSW the next year. Their most recent album, The Darker the Weather// The Better the Man, was released in April 2019.
Sheck Wes
6:30-7:30 p.m, Wisner Stage
New York native Sheck Wes is best known for his viral 2018 hit "Mo Bamba." The artist has quite the pedigree, as he is jointly signed to last year's Voodoo Fest headliner Travis Scott's label Cactus Jack Records and Kanye West's G.O.O.D. Music.
Rezz
7:30-8:30 p.m, Le Plur Stage
Canadian DJ Rezz released her first studio album in 2017 at just 22 years old and hasn't stopped working since. Her July 2019 release, Beyond the Senses, was a big hit among fans. You will be able to see why at this year's Voodoo Fest.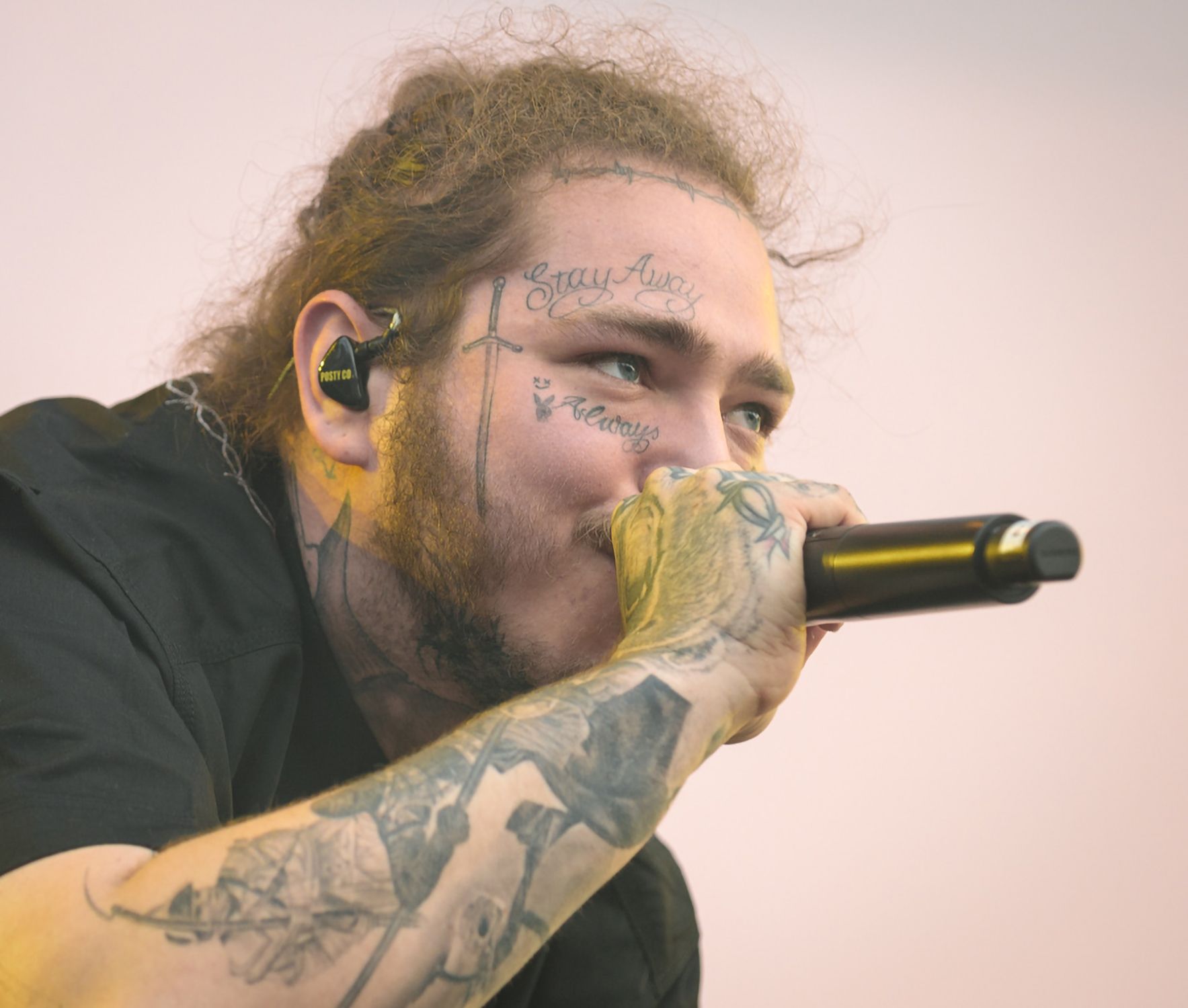 Post Malone
7:30-9:00 p.m, Altar Stage
This rock-infused poet of a rapper has been in the music business for a few years, but he is quite prolific. His recent hit was written for the Spider-Man: Into The Spiderverse (Soundtrack From & Inspired by the Motion Picture). He will be on stage this year at Voodoo Fest.
DJ Raj Smoove
7:35-8:20 p.m, House of Blues
DJ Raj Smoove, a New Orleans native, has been proclaimed as "Greatest DJ in the World" by Lil Wayne, and at this year's Voodoo Fest, he intends to prove it. He currently holds residencies at the House of Blues New Orleans and every Saturday night on 98.5 WYLD.
Cover Photo: Courtesy of Tony Trujillo Photography.