Calling all wine lovers! National Red Wine Day is right around the corner on August 28 and it's the perfect excuse to treat yourself to the best wine glasses around town.
Orleans Grapevine
Since 1808, Orleans Grapevine Wine Bar & Bistro has been keeping it classy and serving some of the best fine wine around. With one of the largest selections of wines by the bottle in the French Quarter, the options are endless. With a Southern atmosphere that sticks to New Orleans roots and an outdoor patio, it's a spot you won't want to miss. 720 Orleans Ave., 504-523-1245, orleansgrapevine.com.
New Orleans Vampire Cafe
New Orleans Vampire Cafe offers that voodoo vibe that tourists seek and locals love. Their wines have been renamed, so when you order Cabernet or Pinot Noir, you may actually be drinking Dracula or Trueblood! If you're looking for entertainment, they also offer magical events. Check out their Storyville Séance or their High Tea and Leaf Readings for the true vampire experience. 801 Royal St., 504-581-0801, nolavampirecafe.com.
Second Vine Wine
Second Vine Wines is a neighborhood wine shop offering a diverse selection of wines and complimentary wine tastings and classes. Second Vine Wine is also a great catering option for weddings, parties, club meetings, and other private events. Located on Magazine Street, it is a cozy spot worth checking out on National Red Wine Day. 4212 Magazine St, 504-304-4453, instagram.com/secondvine.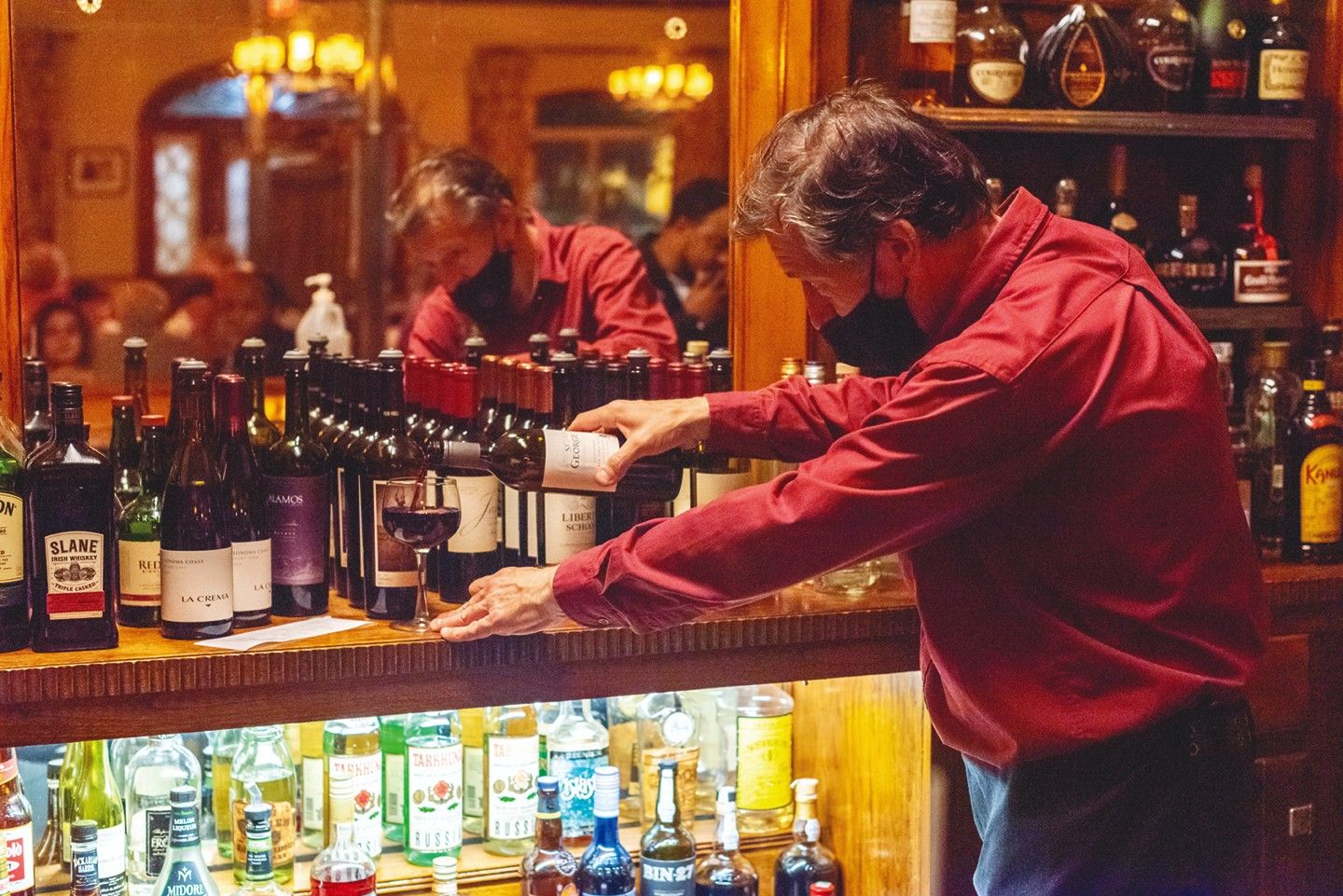 Crescent City Steaks
Louisiana's oldest family-owned steakhouse has wines from the best vineyards around the world. Serving Cabernet Sauvignon, Merlot, Zinfandel, Malbec, Syrah, and blends from Napa Valley, Argentina, Australia, and more, each glass will be as good as the next. Crescent City Steaks' extensive wine list and award-winning menu offers something for everyone in your party to enjoy on August 28. 1001 N. Broad St., 504-821-3271, crescentcitysteaks.com.
Ole' Orleans Winery
Ole' Orleans Winery displays the Creole and Cajun roots of New Orleans and offers wines that are rich with New Orleans authenticity. You can purchase wine by the bottle, the entire collection, and Wine Essentials including rubs and preserves. They also hold events such as "Wine Flight Wednesday," "Walk-In Saturdays," and "Yoga. Wine. Feelin' Fine.," all of which you won't want to miss. 1232 Oretha Castle Haley Blvd., 504-354-2449, oleorleans.com.