Masks are finally coming off! There is no better way to celebrate than by taking a seat at a local restaurant to enjoy a fine Happy Hour after a year of social distancing, increased stress, and take-out orders. Enjoy these summer Happy Hour favorites for an evening without the worry of forgetting a mask at home or sitting six feet apart.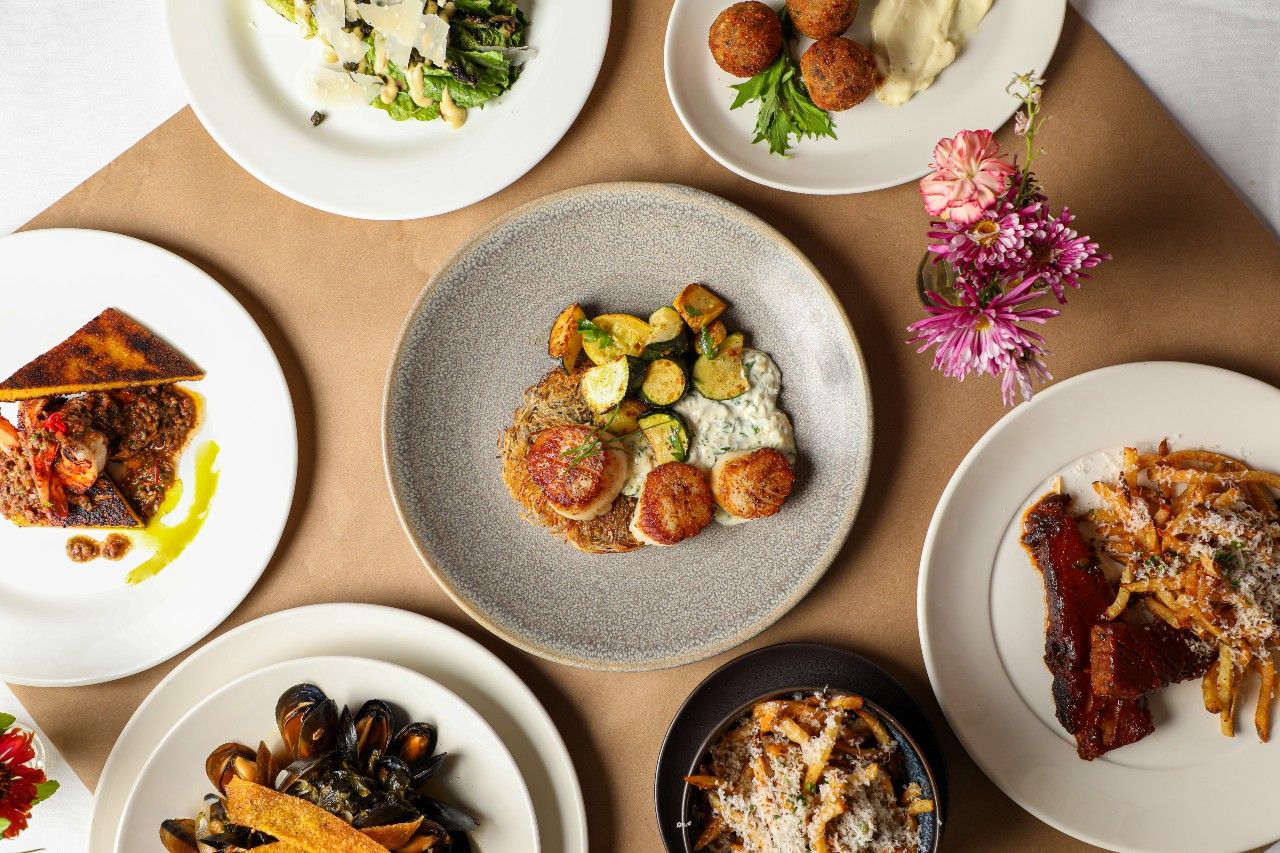 Boucherie

Chef Nathaniel Zimet's Boucherie is a food truck-turned-fine dining meat house. Boucherie's new outdoor patio is the perfect setting to enjoy wines, draft beers, Old Fashioneds, and Sazerac specials Tuesdays through Saturdays from 5 to 7 p.m. Happy Hour appetizer specials include steamed mussels, blackened shrimp and grit cakes, boudin balls, and fries. Sipping on the sidewalk has never felt better. 8115 Jeannette St., 504-862-5514, boucherie-nola.com.
Superior Grill
Since 1983, Superior Grill has become one of Louisiana's favorite Mexican restaurants and is the perfect place to hold large groups and parties. Bring a group of friends to enjoy the restaurant's special Happy Hour held daily from 3:30-6 p.m. featuring tasty margaritas, mixed drinks, draft beer, bottled beer, and house wine. If you are looking for a fun Happy Hour at a fantastic Mexican restaurant, then head over to Superior Grill on iconic St. Charles Avenue, where the enticing music will make you want to dance while you sip. 3636 St. Charles Ave., 504-899-4200, neworleans.superiorgrill.com.
Broussard's
Broussard's Restaurant in the Vieux Carre first opened in 1920 and has remained a New Orleans fixture for over 100 years. Join its Happy Hour in the Empire Bar and Courtyard Thursdays to Saturdays from 3-6 p.m. Broussard's boasts a variety of options including $5 cocktails, $3 beers, and $4 glasses of wine. If you have an appetite for French cuisine, enjoy the restaurant's seasonal small plates along with your drinks! 819 Conti St., 504-581-3866, broussards.com.
Copper Vine
Located in a historic building in the heart of the Central Business District, Copper Vine's Happy Hour takes place under a shaded patio and botanical oasis. Come out on Mondays to Fridays from 2-6 p.m. to enjoy a wide variety of wines on tap accompanied by a gastronomic comfort food menu. Perfect for people watching in the hustle and bustle of the CBD under a tropical setting. 1001 Poydras St., 504-208-9535, coppervine.com.
Ruth's Chris Steak House
Located on Poydras Street inside Harrah's Hotel, Ruth's Chris's "Sizzle, Swizzle, Swirl Happy Hour" takes place Mondays to Fridays, 4-6 p.m. Enjoy full size appetizers and specialty cocktails and wine starting at $9. Sip away until it's time to sit down for a Ruth's Chris's mouthwatering, signature, sizzling steaks. 525 Fulton St., 504-587-7099 ruthschris.com.