The National WWII Museum is celebrating the birthday of Lawrence Brooks, a Louisiana native who will turn 111 years old on September 12, making him America's oldest living World War II veteran. According to an infographic created by the US Department of Veterans Affairs, there are only 389,292 living WWII veterans today (this infographic will be updated within the month, as it is updated annually on September 30). Throughout his century (and counting) on Earth, he has faced plenty of hardships, such as losing his wife Leona in 2005 during Hurricane Katrina. A National Geographic article reports that Brooks said, "Hurricane Katrina took everything I owned, washed away everything," a statement to which many New Orleanians can relate.
Brooks was born in 1909 in Norwood, Louisiana, which is an hour away from Baton Rouge. He was drafted into the army at the age of 31. While Brooks remains proud of his military service, he admits that he faced discrimination in the country for which he fought, as a black man. The political and racial climates of the United States prior to WWI were horrid and unjust; the US fought global inequalities while instituting Jim Crow laws, racial segregation, and the separate-but-equal ideology at home. And this racist mentality intruded even into the battalions, as they were generally divided by race. It was not until 1948, three years after Brooks had left the Army, that President Truman issued Executive Order 9081, which formally desegregated the U.S. military.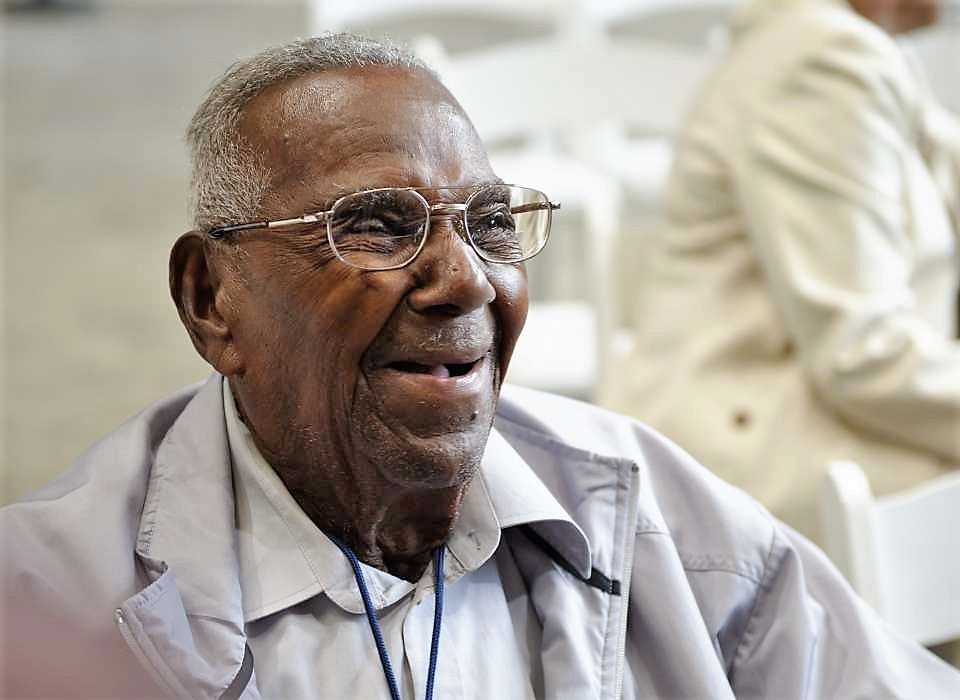 The Military Times reports that Brooks served in the 91st Engineer Battalion, which was, due to lack of integration, a mostly African American unit. This battalion was located in New Guinea, then the Philippines. During WWII, Brooks served as a servant to three white officers in his battalion and received private-first-class ranking, which is the highest-ranking level of private in the Army.
After the war, Brooks worked as a forklift operator until his retirement in his 70s. According to National Geographic, he is a father to five, a grandfather to 13, and a great grandfather to 22. He now lives in New Orleans, where the National World War II Museum is throwing a celebration for his birthday. Due to the social-distancing guidelines, the celebration this year will be virtual. The National WWII Museum called for people to send birthday cards by September 1 to share with Brooks. Their website asks virtual party-goers to check their social media accounts on September 12 for this online birthday celebration of America's oldest living WWII veteran.