The news, our world, and this city's well-being changes daily. I began writing this column in the hopes that it would end up in a print issue that would find its place back inside our bars, cafés, and coffee shops. I had hope for businesses to be re-opening to a local culture and economy that would be well on its way back up to speed. Today, I am not so sure. But regardless of when this happens, sooner or later, I'd like to reflect upon that resumption of commerce and daily life.
While I am not the Pollyanna of finding silver linings or "when one door closes, another opens," I am delighted to have witnessed much kindness and neighborly compassion during our forced time-out from jobs, school, and public gatherings. And this is really hard for me to say with a smile because I am downright bitter that my favorite event/occasion in the world, Jazz Fest, was cancelled. Yet I am grateful to those who deemed this necessary for public safety.Any hoot, here goes my list of good things that occurred during this debacle and that need to continue in some form or fashion.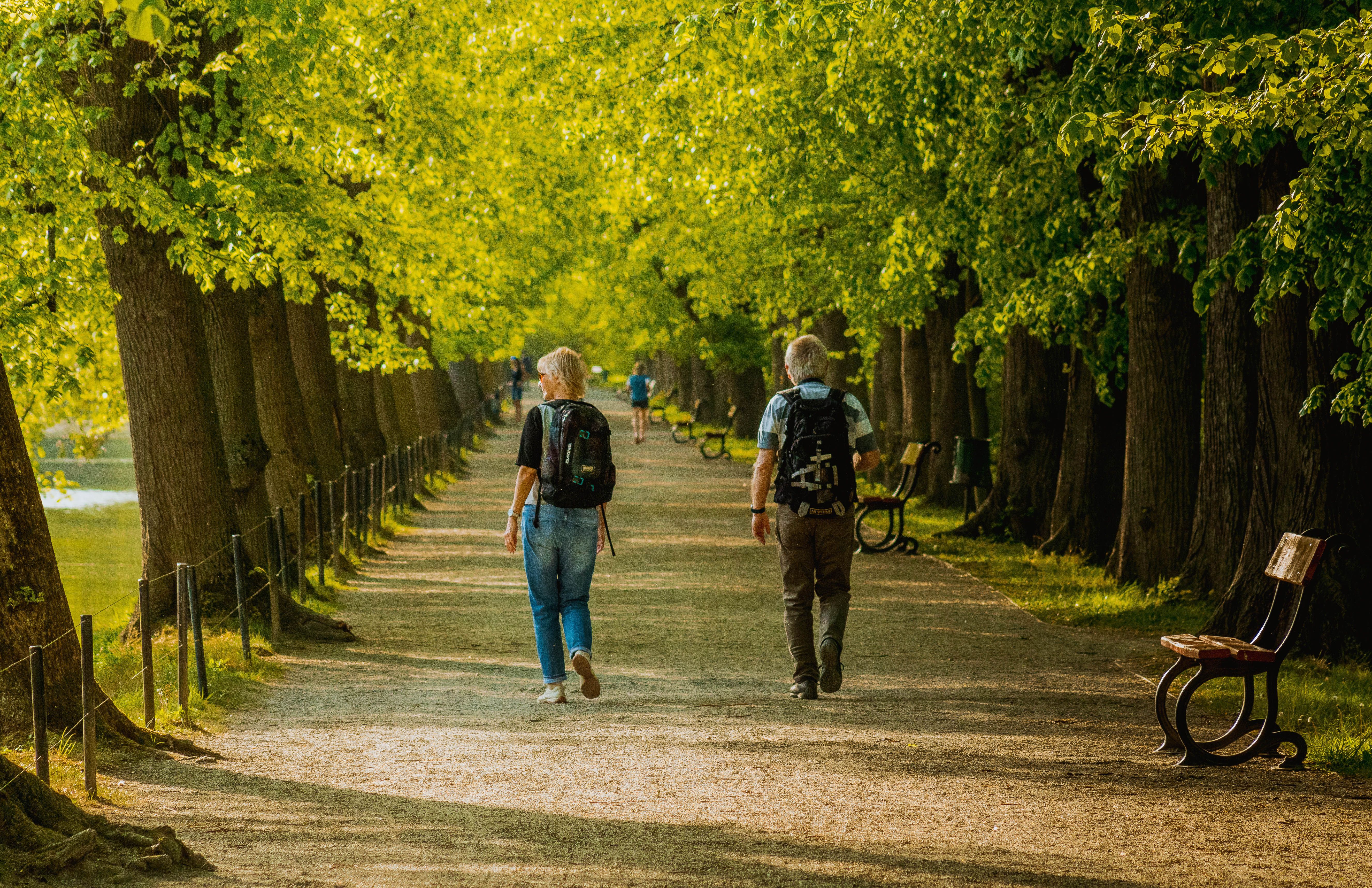 With the stay-at-home orders from workplaces and schools, folks took to their porches, bikes, and feet. Cabin fever, or perhaps just a desire to take advantage of this extra time on our hands, has thrown many into the great outdoors. I, for one, finally used this time to visit parks new to me or discover sections never before enjoyed (the Audubon Park golf course suspended golfing and has currently opened its rolling lawns to bicyclists and walkers). Park-goers have now become "my neighbors" as we shout greetings and chat everyday from prescribed safe distances. I've observed more parents with their kids strolling, jogging, and learning to ride a bike for the first time (kids teaching dad to maneuver that long-forgotten bicycle rescued from deep inside a garage).
Spring fever helped balance the fevers of this virus. The forced staycation allowed time for guilt-free porch-stooping. New Orleanians naturally take to front porches when disaster hits. We know how to deal with floods, winds, and the resulting lack of electricity, so I guess it's just instinctive for us to take a seat on that porch swing and fire up the grill. And panic shopping is something we are familiar with, even excel at. Of course, we do go into "hurricane auto-pilot" mode and buy up bottled water, sandbags, and candles—none of which is CDC required. I guess, depending upon a region's proclivity for disaster, other folks might be gassing up snowplows, stocking kindling, outfitting their storm cellar, or some similar prep with little logic. Old habits die hard—and new habits are formed. Our new habits and warfare techniques require Purell, latex gloves, and masks.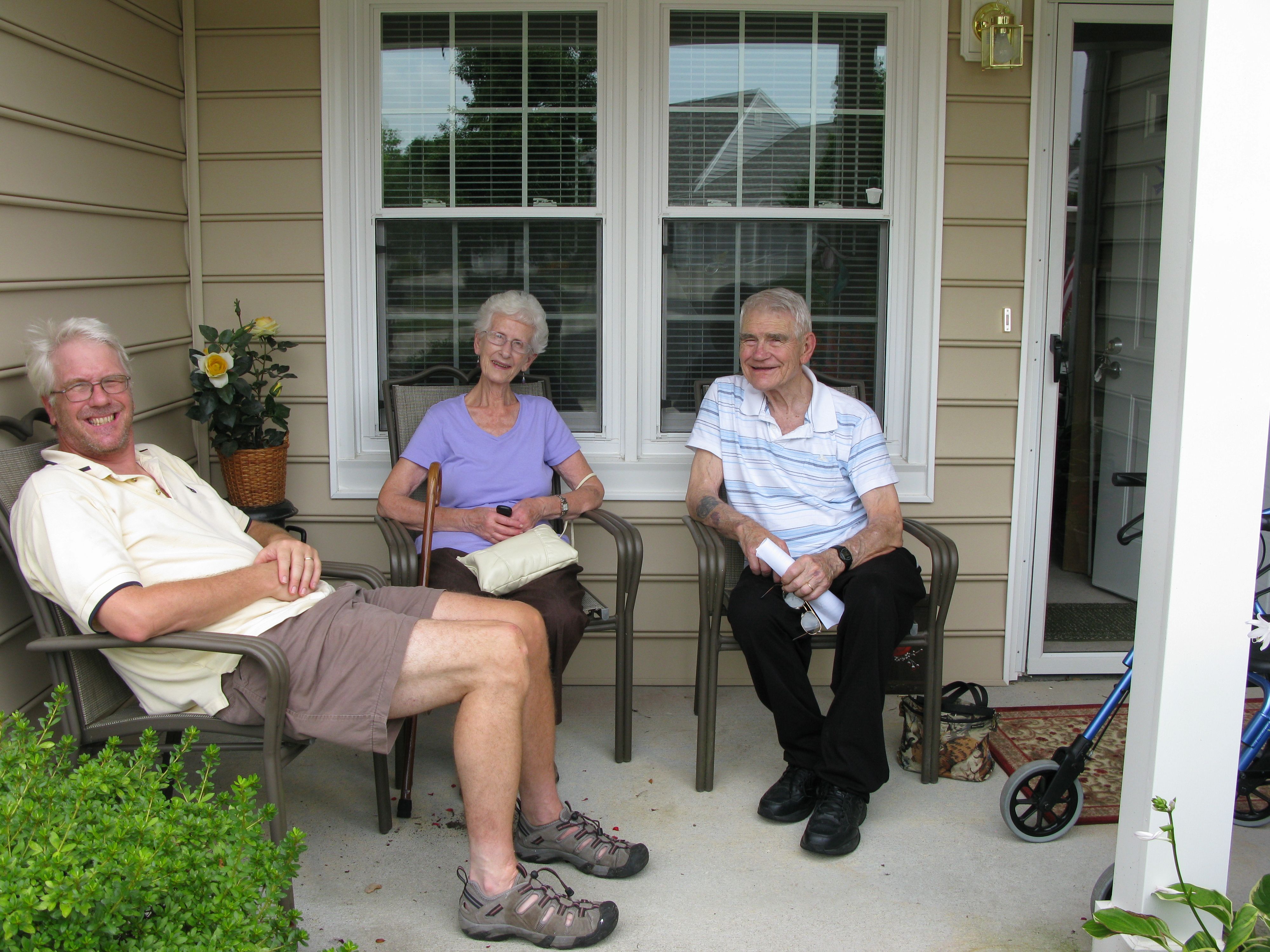 A consistent reaction to this disaster is the communication between strangers to cheer and comfort (thus renewing my occasional faith in humanity). And then there has been that much-needed uptick in taking time to reach out to those we do know but have simply lost track of—until now. I so hope that the communal atmosphere will take root and that neighbors and strangers will continue to say hello and greet each other with the same genuine care I have observed during this mayhem.
Also, let's remember how good it feels to give and receive the small yet significant offerings of aid to one another. It should not take a virus, war, or a flood to make us thank our police, healthcare workers, and all the folks who, daily, do the messy and often dangerous work that makes our lives a bit safer and saner.Continue, long after this, to thank and appreciate those who serve us—whether soldiers or grocery clerks.
Everywhere I look, I've been observing people finding creative ways to amuse themselves and others. Boredom—or, should I say, an unwillingness to be bored?—has motivated gardening, cleaning, painting, car repairs, toenail clipping, purging of closets. Things are gettin' done. At first, I figured folks would take to their couches and binge on Netflix, prompting The Great Cyber Crash, but instead, paintbrushes are replacing remote controls. At this rate, our entire cities will be repainted.
In addition to all the creative diversions, clever communications, and valiant volunteer efforts, there has been one major positive that could be a game-changer for the planet, for our future, if we choose to learn from it and decide to continue it: lessening our carbon footprint. The major reduction of fossil fuels has, in a very short time, reduced air pollution. You don't need satellite imaging to see the difference—but that data is powerful and amazing. How wonderful, during this horrific ordeal, to breath in something good: cleaner air and the promise that positive climate changes are doable.
But then, like a blast of cold and fetid water to the face, I read this news article by Lisa Friedman of The New York Times (March 26, 2020) :
"The Environmental Protection Agency on Thursday ( 3/26/20) announced a sweeping relaxation of environmental rules in response to the coronavirus pandemic, allowing power plants, factories, and other facilities to determine for themselves if they are able to meet legal requirements on reporting air and water pollution…"
A sobering buzzkill for my "Wow, look at the positive changes!" Yet, the fact is, we have the power to cleanse our world of a significant amount of pollution. Sure, we cannot shut down the world day in and day out, but what about designating one day—a mere 24 hours—every week as "closed" except for essentials? Too radical? Well, I suspect that in our lifetime, we will be revisiting these worldwide closures and chaos, if not prompted by a virus, then by an environmental disaster. Earth can't continue at this current level of abuse without shaking us off like a bloodsucking tick.
So, can we please learn some lessons—starting now?