New Orleans's Upbeat Academy Foundation continues to empower young musicians during the coronavirus pandemic
It is said that history is written by the victors. However, it is the early victors who get written about first in the history books.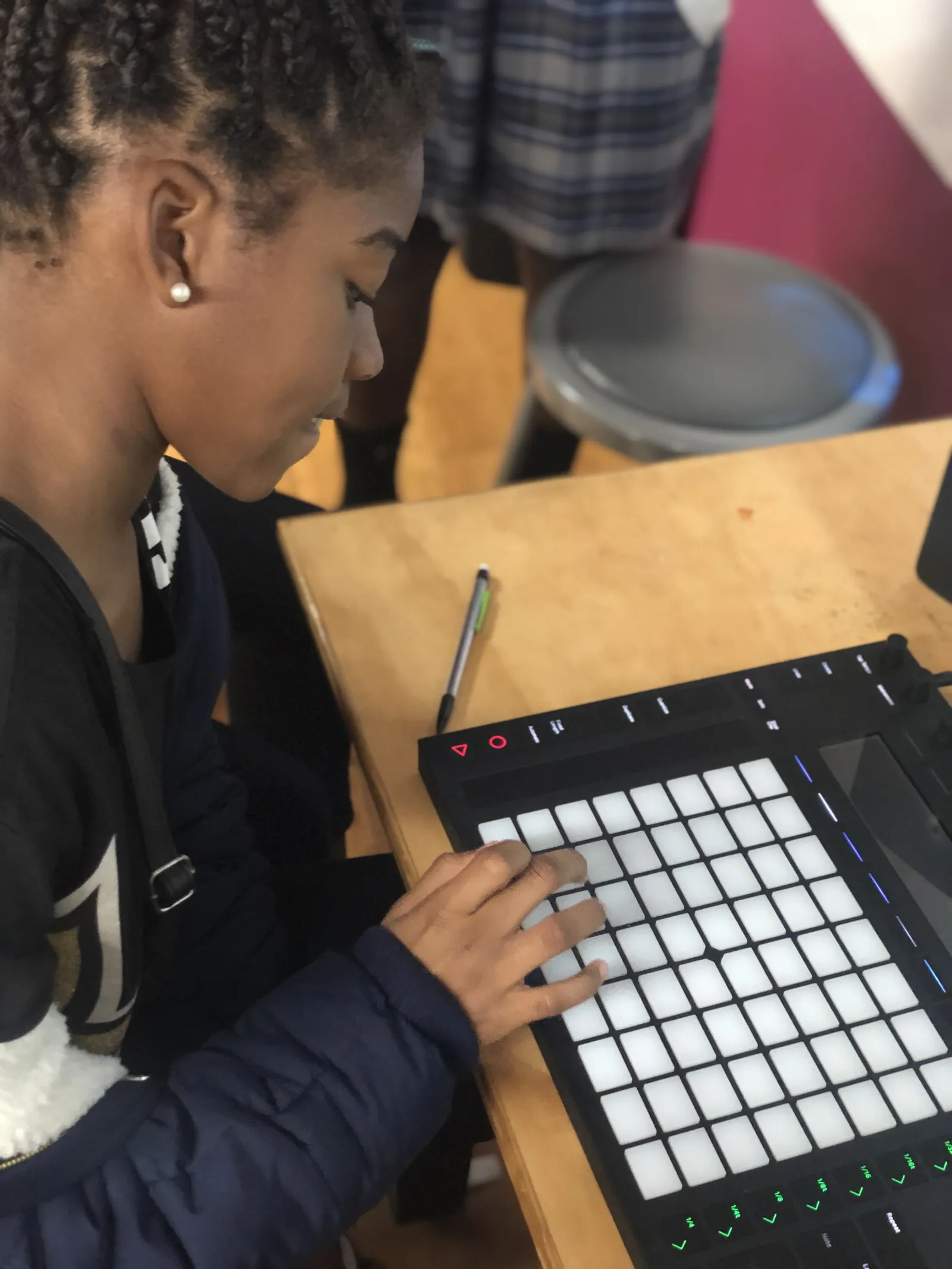 Thinking back to my formative history courses, our semester-long speed-runs through the Common Era fell far short of bringing us back to the future: American History ended the revolutionary war on a cliff hanger, while World History was cancelled somewhere in the Middle Ages. Meanwhile, it was the recent past (Reganomics and wealth disparity, Western meddling in the Middle East, systemic racism, et al.) that was exerting the greatest pressures on our present.
The same can be said of the arts, including music. While I was learning about castrated choir boys entertaining emperors, rap and electronica pumped throw my iPod (also now an antiquarian artifact). Academia's fetish for the past made me wonder who was providing future artists with the tools to mold the sounds of the future.
As Bob Dylan—who did not make an appearance in my aforementioned class—once said, "The Times They Are-a-Changin'." While recorded history at large has faced increasing scrutiny since the passing of the last millennia (victories are often followed by revisionism), progressive arts initiatives based in the now with an eye towards tomorrow have taken flight as well. One such effort has been the formation of New Orleans's Upbeat Academy Foundation, a modern music education program providing middle and high school students with the knowledge and technologies necessary to produce hip-hop, R&B, EDM, and other popular genres.
"When Upbeat started in 2012, the importance of the project was to create a space curated to the interests of our young students," Matthew "Mr. Z" Zarba, director of Upbeat Academy, said. "We want to foster an open environment for them to produce music that is culturally relevant to them, while also giving them access to the technologies necessary to produce, as well as positioning them for success in music as a career path."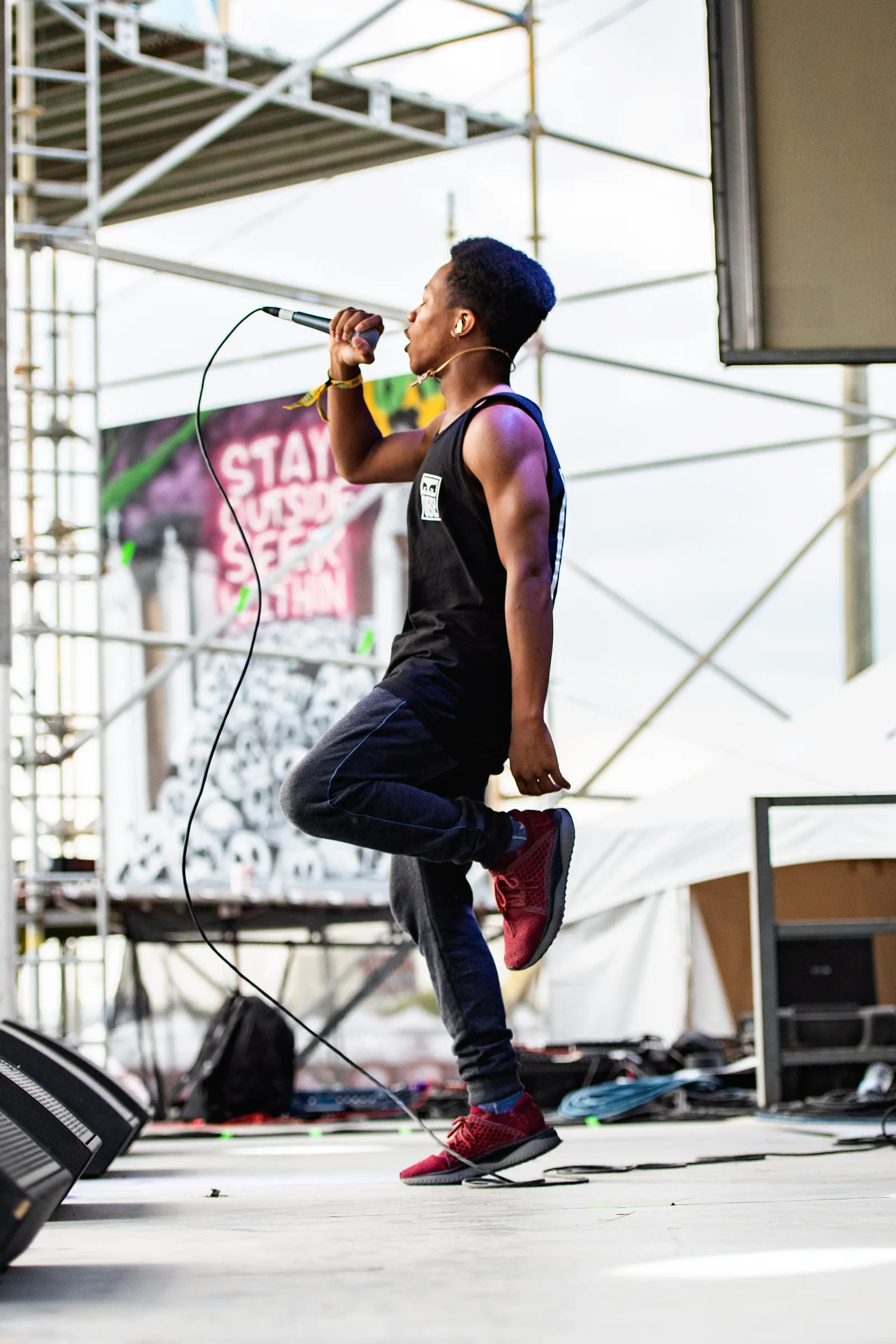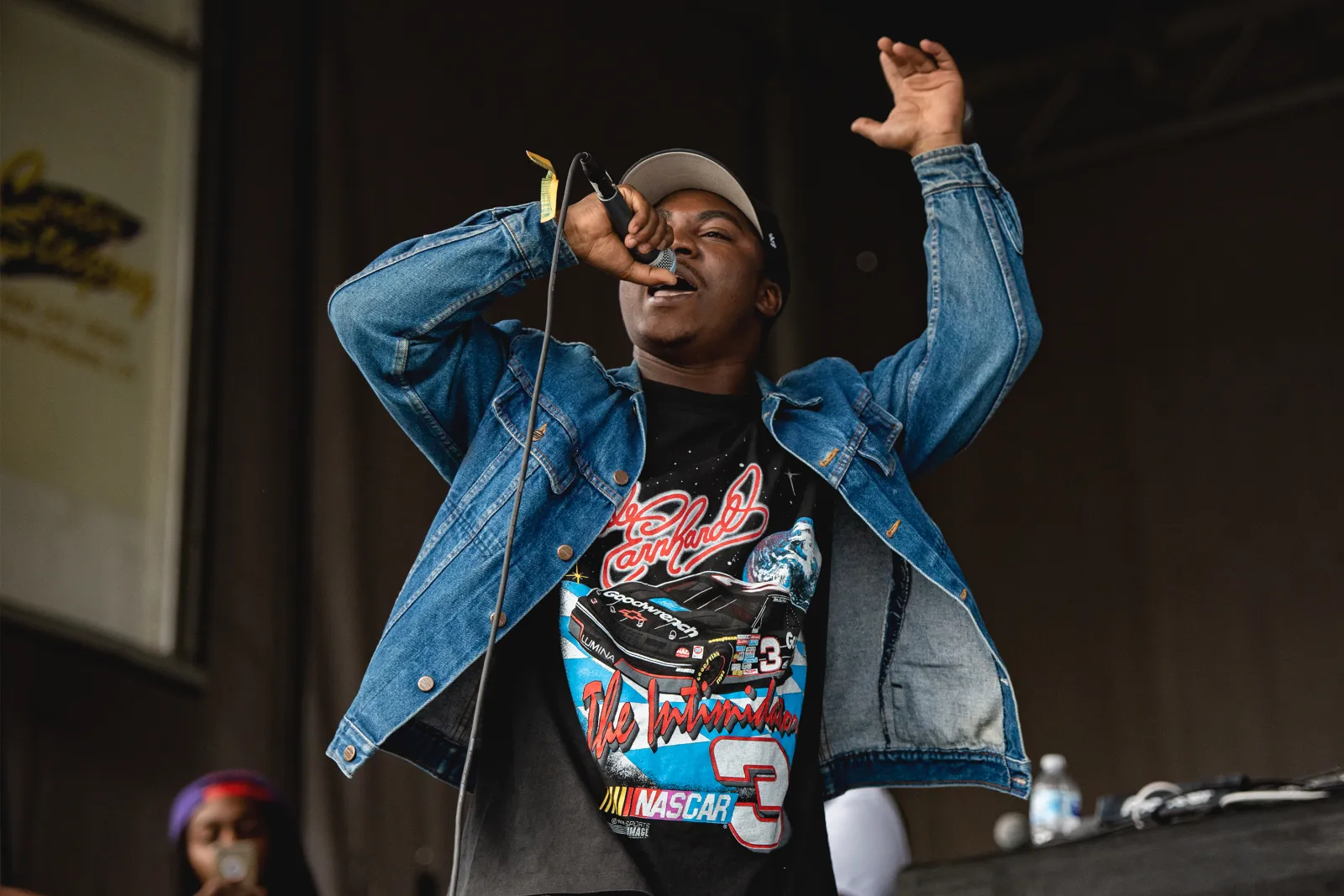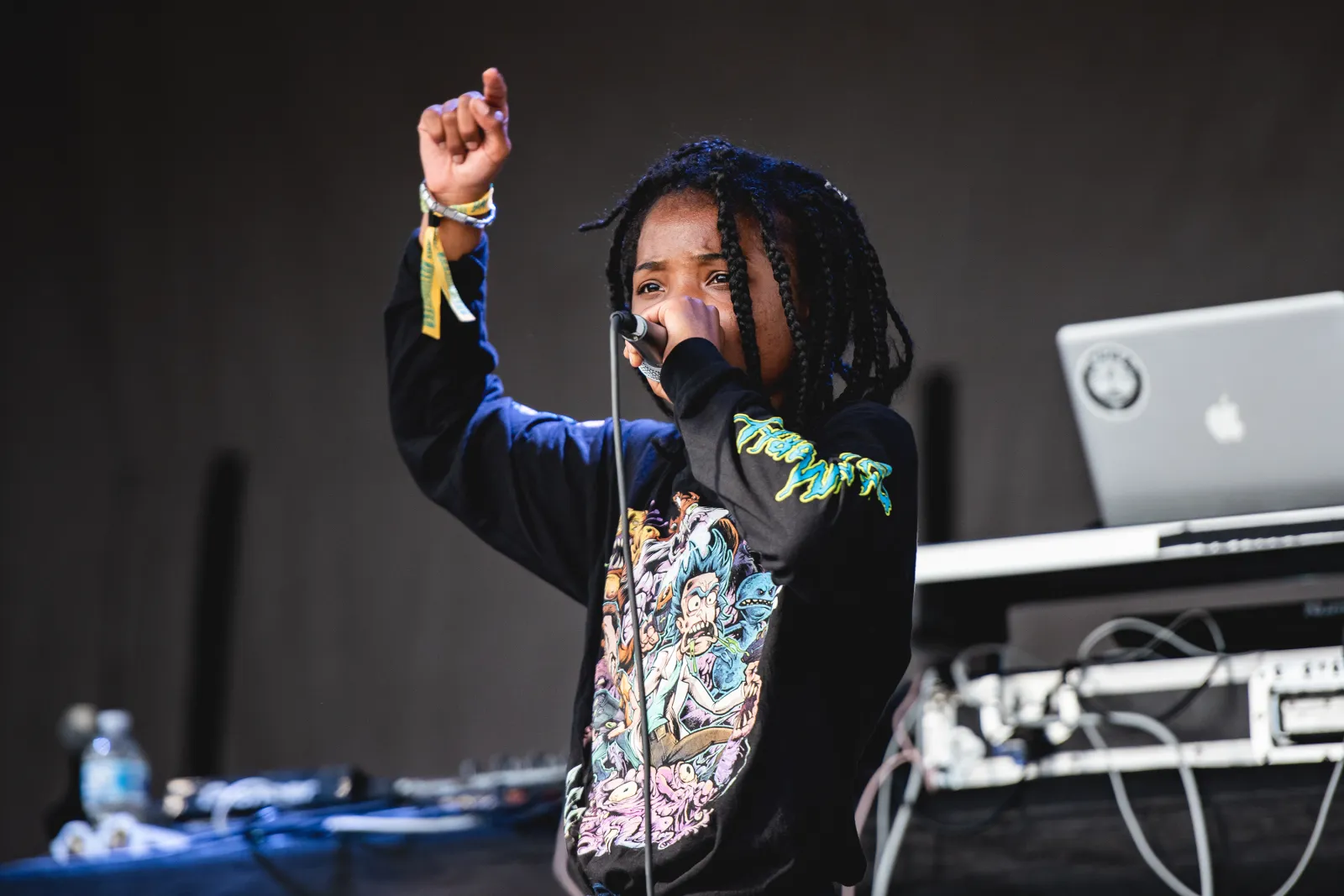 Upbeat has grown exponentially since its inception barely eight years ago. Initially conceived as an after-school studio-production program, Upbeat has grown to offer for-credit, bi-weekly classes through McDonogh 35, as well as partnerships serving students through the Juvenile Justice Intervention Center, New Orleans Public Library, ReNEW Accelerated High School, NET Charter School, and many others. In addition to music production, students are also introduced to the business side of the industry.
At the start of 2020, Upbeat was reaching new heights, teaching more than 100 students per week, both in the studio and across its various programs. Then COVID hit pause on the music—and just about everything else—across the globe.
COVID posed a myriad of unique challenges for the Upbeat team. The first major hurdle was one familiar to all in the educational space—hosting online classes.
"The most obvious question to ask at first was how to make our programs assessable based on the technologies available to the students," Ashley Shabankareh, director of learning and development for the Upbeat Academy Foundation, said. "Another thing you really have to look at is access to broadband and Wi-Fi. At the start of the 2020 - 2021 school year, roughly 9,000 students lacked [sufficient] access to the Internet."
According to the 2019 - 2020 The State of Public Education in New Orleans report published by Tulane University's Cowen Institute, over 83% of the more than 49,500 students in the New Orleans public school system come from economically disadvantaged backgrounds.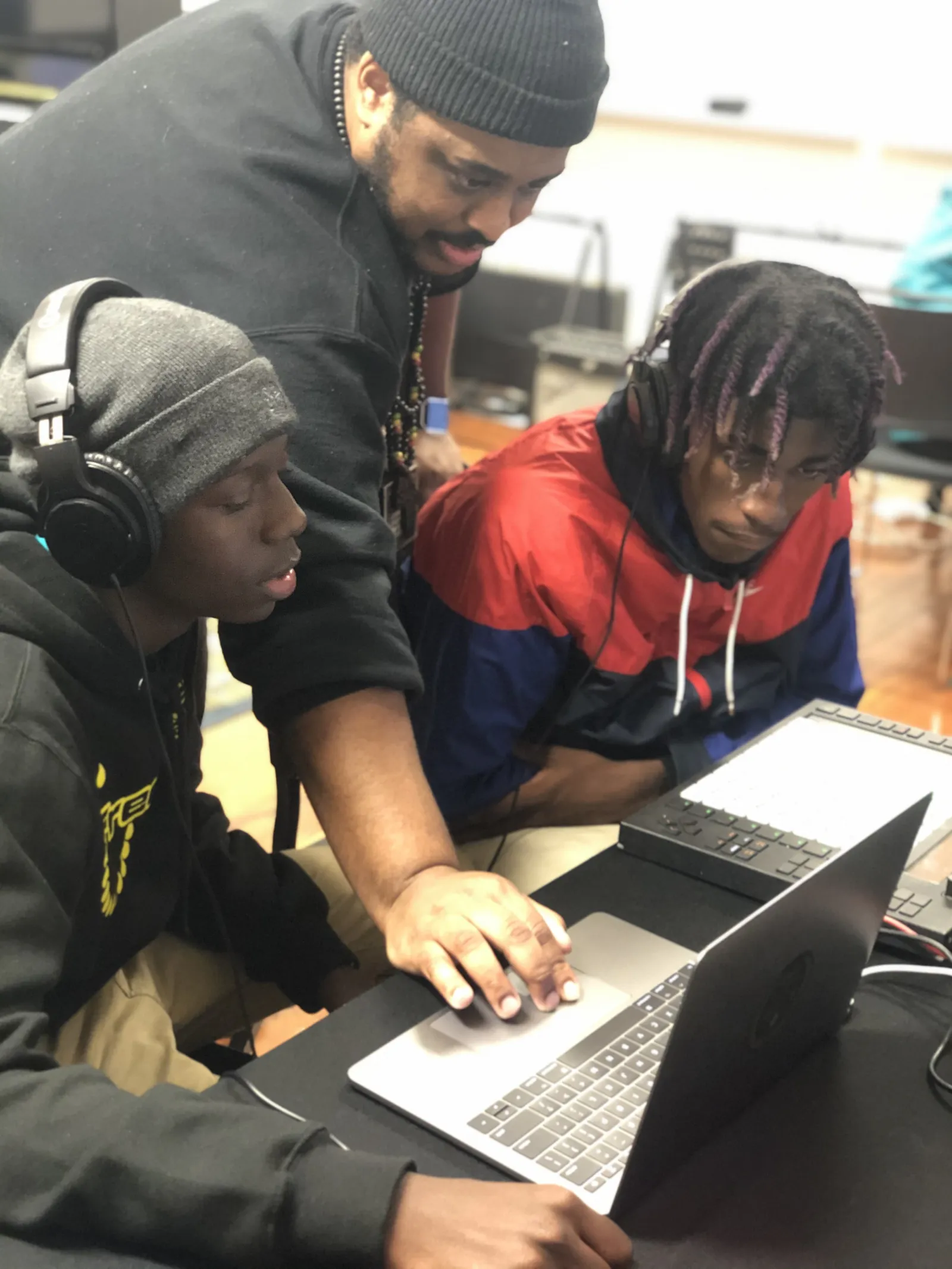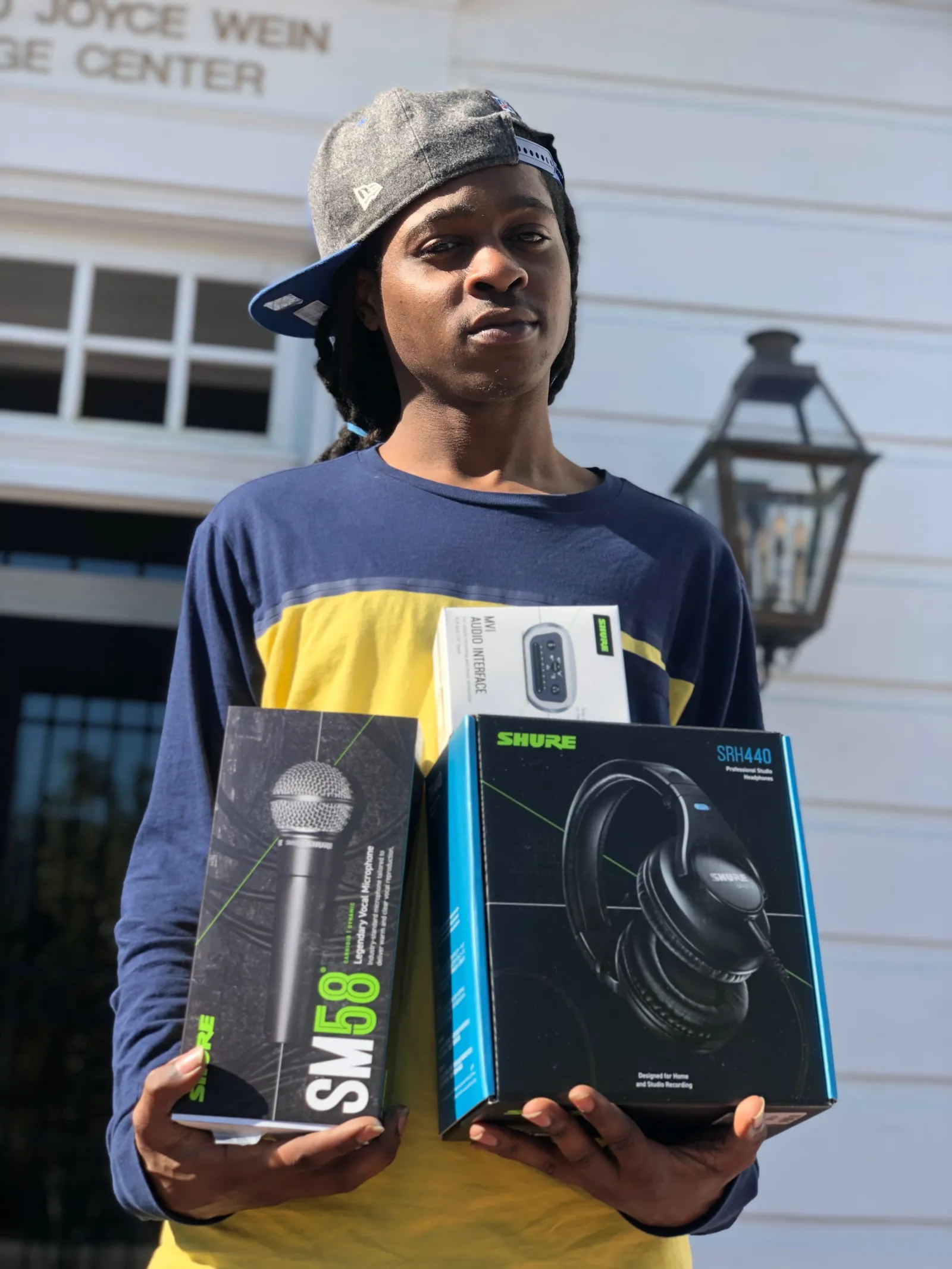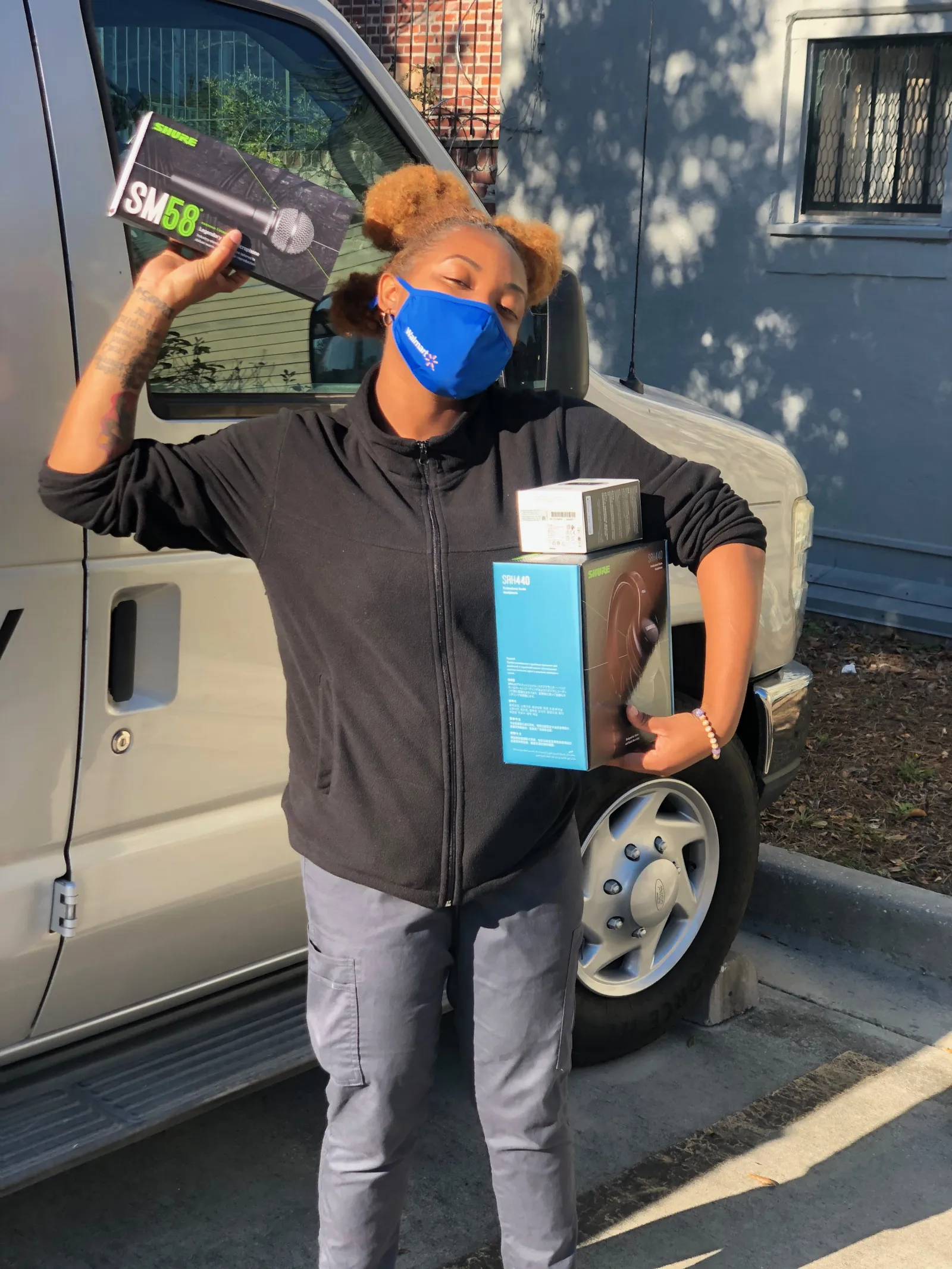 Upbeat's leadership worked to help students to gain access to equipment. Shabankareh said one of Upbeat's board members reached out to its festival partners to get extra computers not being used for events to lend to students. Likewise, audio-equipment manufacturer Shure donated microphones and other studio equipment to Upbeat students last year.
From a technical POV, Zarba accredits the students' tech-savviness to the success of its online classes.
"The students were already very familiar with Twitch in the immediacy of what happened," Zarba said. "This allowed us to post classes online for the students to access at their own pace."
The second major obstacle was funding: Upbeat, a non-profit, has a close partnership with New Orleans's Buku Art + Music Project, which provides a substantial amount of its funding each year (one dollar per-ticket sold is donated to Upbeat Academy).
"When Buku was cancelled just 10 days out last year due to the pandemic, it happened at a very crucial time for us in terms of growth," Zarba said. "Obviously, it was the right move, but we really rely on that fundraising to move forward. Now, we're on year two of it hanging in the balance."
Upbeat has continued to fundraise during COVID. Its recent Beyond Beats campaign raised $15,472 towards its continued programming. However, with Buku routinely delivering sold out crowds of nearly 20k, its absence is a major blow. Buku also provides a platform for Upbeat students, giving them a stage to showcase their capstone performances each year.
COVID or no, Upbeat's mission to empower young musicians continues to move forward. This past fall, more than 180 students completed Upbeats 12-week curriculum. Upbeat also continues to add programs to its curriculum, including a weekly marketing and branding course.
"To me, the hallmark of our success is how many of our former students come back to work with our current class," Zarbar said. "How often do you go back to your old high school or college, much less reflect on the classes you took there? It's that lasting connection and desire to give back in our students that makes this program special."
You can learn more about Upbeat Academy and sample its students' works at upbeatacademy.org.