First, who doesn't love beignets on a beautiful spring day? Cafe Beignet has multiple convenient locations downtown. Enjoy their outdoor patios and tasty beignets…fresh and cooked to order. Their other pastries and desserts will put you in the mood to enjoy spring. Multiple Locations, cafebeignet.com.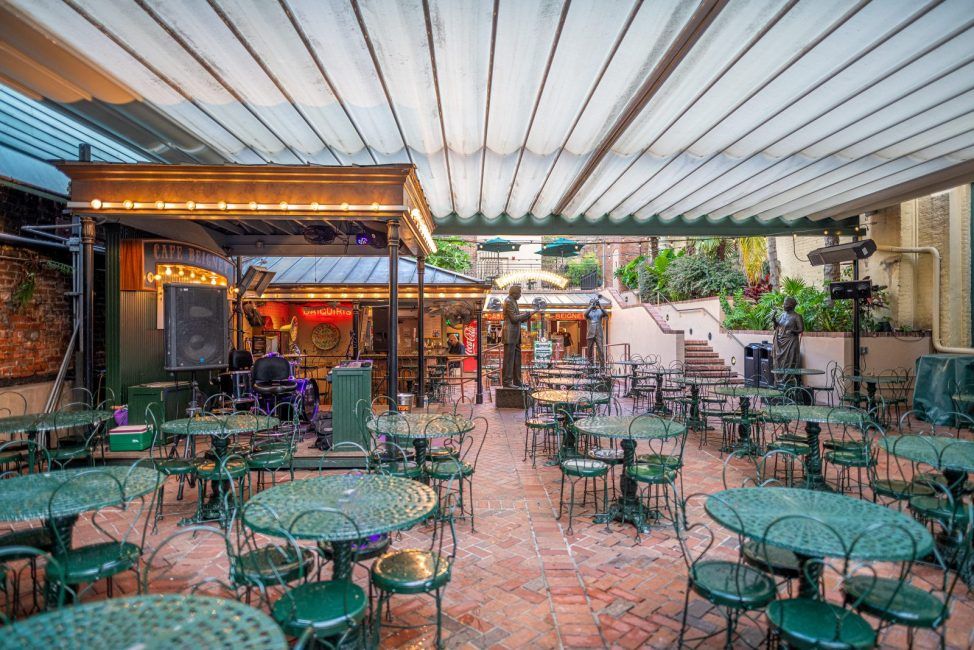 Parkway Bakery, home to the award-winning Oyster Poor Boy, offers comfortable outdoor seating for the whole family to enjoy. Parkway has been serving up delicious Poor Boys in Mid-City for over 100 years. With plenty of parking, Parkway is a great spot to hit this weekend. 538 Hagan Ave., 504-482-3047, parkwaypoorboys.com.
Next, if you're in the Bywater, stop by the spacious courtyard at Bratz Y'all. While you're listening to live music in its beer garden, don't forget to try its famous King Brat and German wines. Make sure to try the brats, sauerkraut, and spatzle! 617-B Piety St., 504-301-3222, bratzyall.com.
If you're a fan of outdoor bar games, head over to Lots A Luck Tavern in Lakeview. There's no shortage of activities on its open-air terrace with games such as pool, corn hole, darts, and putt-putt. Spend all afternoon with friends while enjoying the tavern's many delicious cocktails. 203 Homedale St., 504-483-0978, facebook.com/LotsaLuckNOLA.
Next, people from all over will want to visit Harahan for the great food at We All Asked For You BBQ. Savor the delicious wings, sandwiches, and muffulettas al fresco at its sister property on 2317 Hickory Ave., The Kamp Bar, while listening to fantastic bands such as The Top Cats and the Bucktown All-Stars. 2321 Hickory Ave., Harahan, 504-800-4265, weallasked4u.com.
Finally, MRB Bar & Kitchen, located in the heart of the French Quarter, is arguably the most underrated place for oysters and great food while listening to live music on not one, but two patios! This dog-friendly hotspot also offers free wi-fi and is known as a locals' favorite. 515 St. Philip St., 504-524-2558, mrbnola.com.