Join The Sazerac House team, House Distiller David Bock, and New Orleans's own Sweet Crude as they team up to celebrate one year of preserving cocktail traditions and the spirited history of New Orleans. "Savor the Date" will be a free, virtual, and limited in-person event Friday, October 2, from 11 a.m. to 1 p.m., both on-site and on Facebook Live. Along with many planned activities, the event will include musical interludes from Louisiana French pop band Sweet Crude. The Sazerac House will be donating $1 for every guest who visits in the month of October to the Louisiana Hospitality Foundation.
Opening with a toast to a year of the Sazerac House in New Orleans, the day will include VIP tours through the Sazerac House exhibits, such as Coffeehouses and Apothecaries. Standing in a 3D projection of early New Orleans, you will learn about the origins of organized drinking in New Orleans at coffeehouses, as well as learning about the medicinal side of spirits at the apothecaries of the city.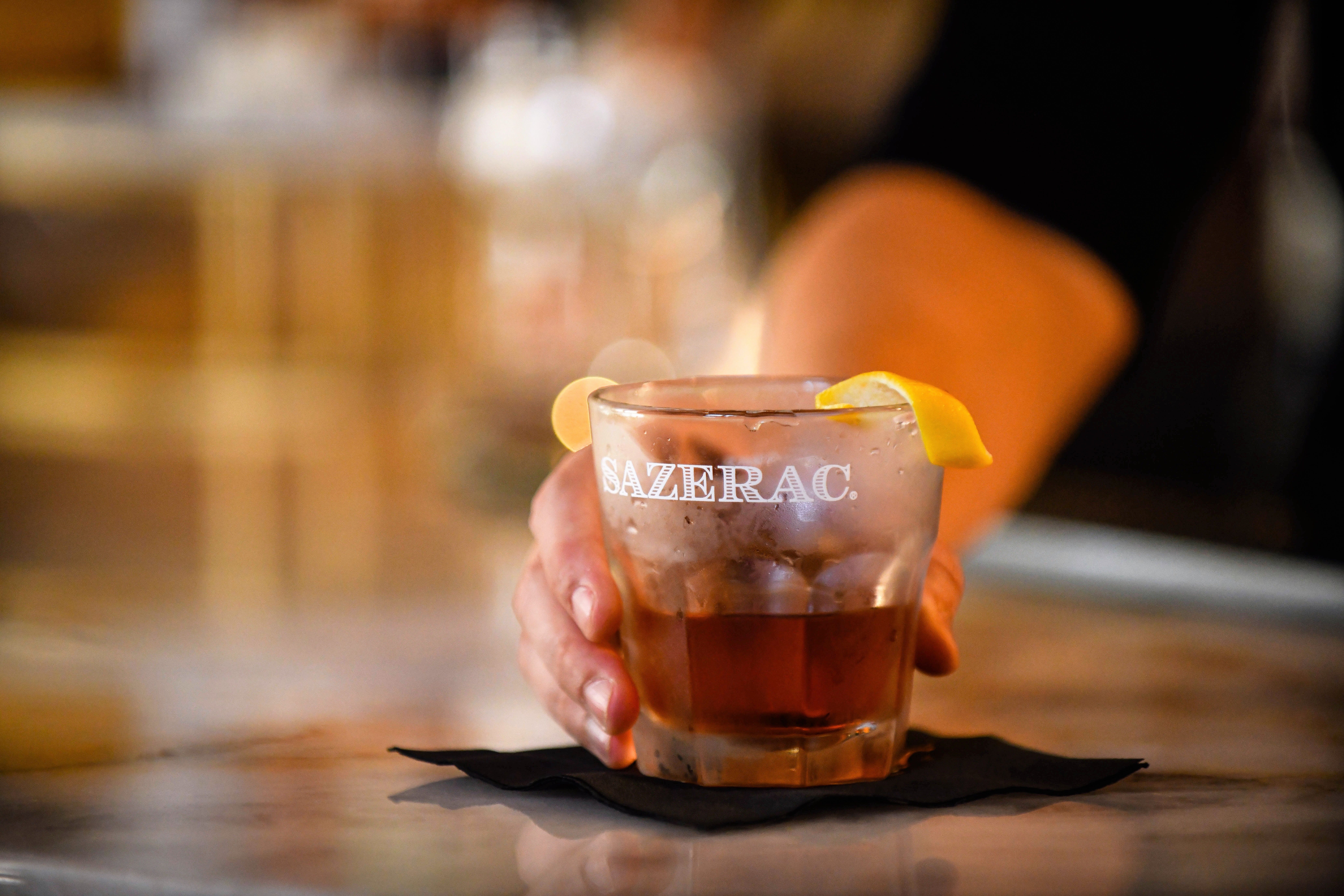 Guests will also learn the "spirited history" of New Orleans with the Peychaud's Bitters Experience: Watch bitters being bottled and filtered at the on-site production facility while learning about the origins and ingredients of the bitters. In addition to learning about the history of the Sazerac and its origins, guests will learn how to make the unique Sazerac cocktail. You will have the opportunity to learn about your favorite liquors and what makes each one different. As you follow the "Magic of the Barrel," sip on some whiskey and learn the steps involved in getting barrels ready for aging.
The Sazerac Company is America's oldest family-owned, privately held distillers. The Sazerac House is an immersive exploration of the spirited culture of New Orleans. The House has three floors of interactive exhibits, including an on-site Sazerac Rye distillery and Peychaud's Bitters production facility.
Guest can register for the virtual Savor the Date HERE.
Limited in-person tickets are sold HERE.
Sazerac House: 101 Magazine St., (504) 910-0100, sazerachouse.com