Valentine's Day is just around the corner, which means that now is the time to start looking for a present for your partner. Selecting an ideal present for your better half can be a daunting task, especially when you need to pick a present for a guy, as men are typically harder to shop for. You'll want it to be a unique, personal, and, most probably, inexpensive gift, which may seem like an impossible balance to strike. But, don't worry: We're here to help you out. Here are some cool ideas to give your boyfriend or husband this Valentine's Day.
1. Men's Fragrance
You can never go wrong with a nice cologne. A nice-smelling man is irresistible, which is why guys often focus on how they smell. Give your boyfriend a cologne with a pleasant odor or stick to one of his preferred brands. If you are confused between two to three fragrances at once, pick mini eau de toilette bottles that are available in sets of four.
2. Beard-Grooming Kit
Even though it sounds boring, giving a high-quality grooming and trimming set will be appreciated by your boyfriend. It also signals that you love his beard and want him to keep it in shape. Since the demand for beard-grooming kits has increased, you can easily find one that is well-packed and ready to be gifted. These kits include a beard-shaping comb, a pair of scissors, a grooming brush, beard oil, and beard balm.
3. Chocolate Flower Bouquets
Most women assume that guys do not like chocolates and flowers, when in reality, most guys like getting such presents. While flowers and chocolates make wonderfully delightful gifts that will help you express your love to your partner, combining them can be an even better present for your hubby. So, why not buy your partner an edible flower bouquet that he can indulge in? After all, the way to a man's heart is through his tummy.
4. Leather Wallet
Every man needs a clean, crisp, and high-quality wallet that he can proudly carry around. This accessory is a man's pride and speaks a lot about his backstory. On a higher note, this symbol of power celebrates a person's success and wealth. Buy a designer leather wallet that suits your man's personality and wish him more success in the future.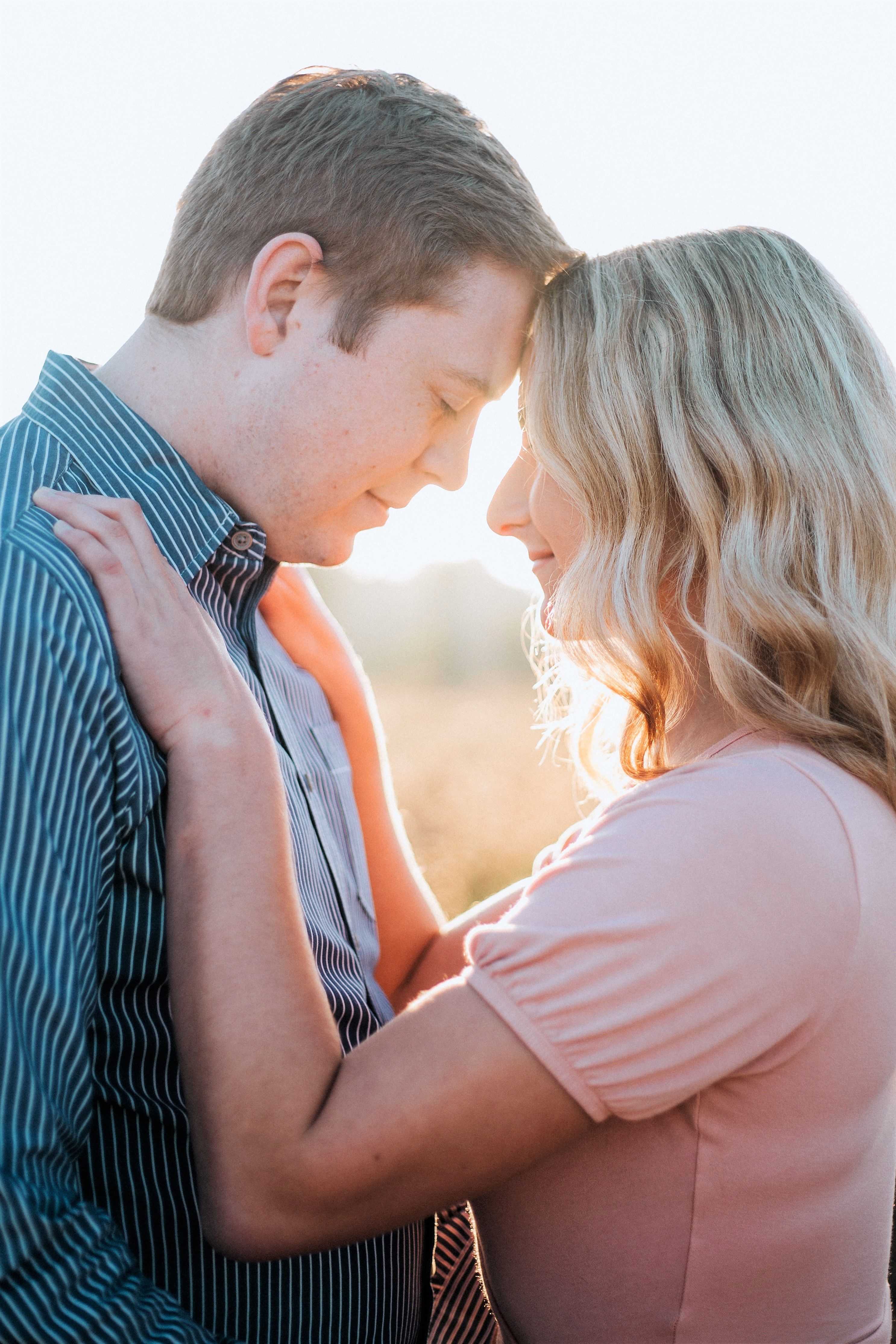 5. Tickets to His Favorite Game
Every man values a woman who has his best interests at heart. Whether it's a game or a music festival, book your tickets in advance to avoid disappointment when they are sold out. By giving tickets as a present, you are focusing more on spending a happy time and making memories with your partner instead of indulging in material possessions. Tickets make a great gift, particularly when your boyfriend values experiences more than objects.
6. Noise-Cancelling Headphones
Invest in a pair of high-quality headphones to fulfill your man's love for gadgets. Whether he wants to focus on work by putting the headphones on or take a break from the daily hullabaloo, noise-cancelling headphones can do the trick. Your man will particularly like this gift if he is into music. When buying a pair, look for optimum features, such as integrated volume, high-fidelity sound, and playback controls to achieve better performance.
7. Beer Subscription
If your partner is into beers and loves to try different kinds of brews, get him a beer subscription to a craft club that sends beer samples every month. Depending on your budget, you can choose from a range of four, six, or 12 beer samples that will be delivered to your doorstep. Some craft clubs also add special glasses, pub quizzes, and an explanation of tasting notes to make the experience more enjoyable.
8. A Classy Necktie
A tie defines a man and uplifts his personality by a greater margin. Neck and bow ties form excellent presents for men and are highly valued as well. Whether it's a plain tie or a dotted bow tie, this accessory enhances a man's formal attire and adds grace to his ensemble. If you have the luxury, add a set of cuff links to complete the set. In case you are unsure about the type of tie that goes well with a certain outfit, you can find several guides online that will help you pick an ideal design.
9. Popcorn Maker
Buy a popcorn maker to make your Saturday night movies more enjoyable and nostalgic. This appliance can be easily found online and will fit within your budget. All you need is some corn kernels, butter, and seasonings. Most portable popcorn makers can produce several bowls of popcorn at once, thereby making it ideal for movie nights with his friends.
No matter which gift you choose from this list, be sure to add a card with a loving message to increase its value. The gift ideas mentioned above will most likely please your man and make Valentine's Day more special for him. Moreover, all these presents are inexpensive and will fit well within your budget.