We're all struggling to adjust to changes in our lives because of this pandemic, but musicians are uniquely affected. With this in mind, native New Orleans musician, trombonist, composer, and producer Delfeayo Marsalis is doing something about it: He's starting a nonprofit to honor his father, Ellis Marsalis, who died at 85, due to Covid. Marsalis entreats you to start helping musicians continue to make a living in spite of the difficulties that this pandemic presents to the music industry.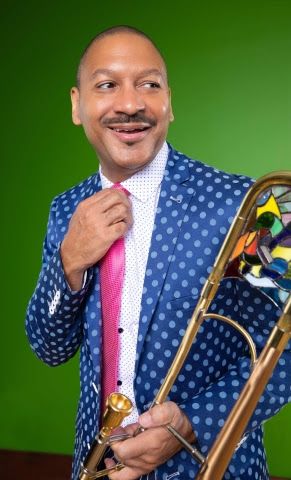 Marsalis stated that his father "dedicated his life to growing and promoting New Orleans musicians." He added, "Today, the global health pandemic presents a threat to New Orleans's culture-bearers like none before. No less than our centuries-old musical heritage is at risk."
On Sunday, August2, at 5 p.m., Delfeayo is celebrating his 55th birthday with a virtual concert, which you will be able to watch live by accessing Facebook.com/DelfeayoMarsalis. This streaming music event will feature the Uptown Jazz Orchestra and Tonya Boyd-Cannon and will be just the beginning of Delfeayo's "Keep NOLA Music Alive" fundraising campaign.
Marsalis hopes that you join him in supporting this new nonprofit to help artists who are struggling with financial uncertainty. Keep NOLA Music Alive was started to take this to heart and assist artists in the New Orleans area.
Donors to the organization can specify how their funds are to be used or dictate that they go to an artist of their choosing. The namesake of the organization was inspired by a tribute Peach Records placed in their window to Ellis Marsalis, which thanked him for "keeping New Orleans music alive."
Donations can be made now at

knoma.org

.