When most people think of Labor Day, they think of barbecue; whether that means a carefully seasoned brisket or just burgers on the grill. If you're craving barbecue and don't feel like laboring yourself this holiday, there are plenty of places around New Orleans that can help you get your meat fix. While New Orleans isn't too far from a number of places renowned for their barbecue offerings, the city has sometimes been said to have limited local barbecue options. But that has changed quite a bit in recent years with the arrival of a number of restaurants, situated across the city, that focus on such dishes. Here are a few of the best.
Blue Oak BBQ
900 N. Carrollton Ave.
There's frequently a crowd at this Mid-City spot that offers many of the barbecue classics, including tender brisket, chicken, and St. Louis-style spare ribs. Blue Oak also boasts its own line of homemade sausage and other eclectic offerings. Some of these include a variety of flavors of wings, served for just 75 cents during weekday happy hour, and barbecue nachos. An array of selections at the bar is also available, while many diners, including families, adjourn to the outdoor patio.
Central City BBQ
1201 S. Rampart St.
Nestled into its namesake neighborhood, not too far outside the Central Business District, Central City BBQ serves up everything you could hope for in a barbecue place, from tender pulled pork to smoked turkey. Smoked boudin offers an authentic Louisiana flavor, and those who wish to skip the traditional sandwich or platter can opt for one of the restaurant's salads. Although, the salads are comprised of lettuce, tomato and cucumber, they are paired with one of Central City's barbecue meats. The sides include beans nicely flavored with a
peppery tang.
Little Korea BBQ
2240 Magazine St.
Coming from a different barbecue tradition, Little Korea BBQ delivers spicy variations on barbecue chicken, pork, tender beef bulgogi, and short ribs. Korean-style fried chicken wings are also on hand, as are tasty variations on other Korean classics like kimchi and bibimbap, served with generous portions of meat and vegetables over rice. A number of soups are also available, adding to the comfort food cuisine.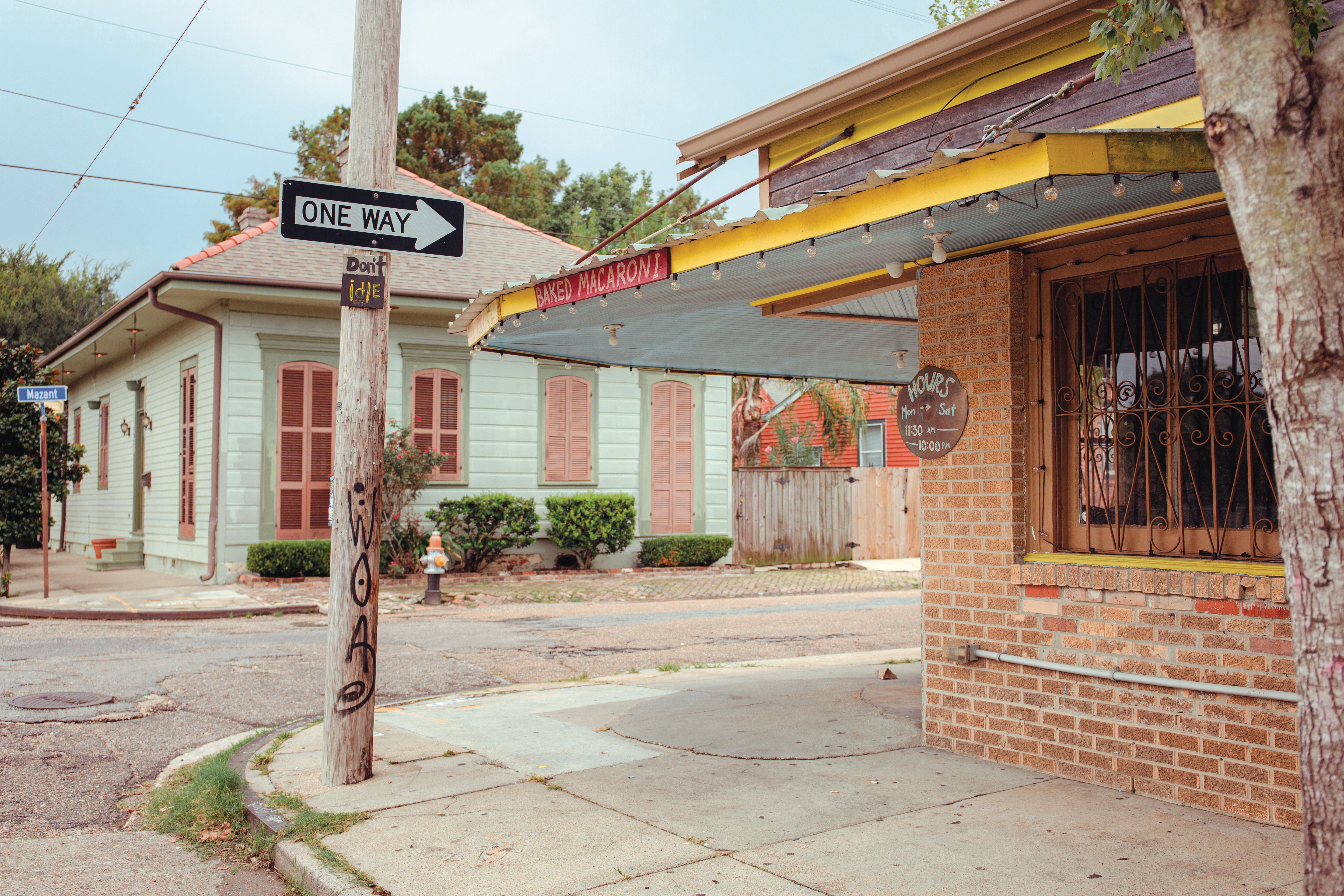 The Joint
701 Mazant St.
This cozy Bywater favorite attracts tourists and locals alike with its selection of barbecue classics, including pulled pork, sausage and brisket platters, and sandwiches. Its stand-out offering, though, might be the tender and juicy ribs, which pair well with sides like baked beans, macaroni and cheese, and creamy potato salad. The Joint also offers a nice selection of local draft beer and homemade pies, assuming you have room for dessert.
Bourrée at Boucherie
1510 S. Carrollton Ave.
Saturday is barbecue day at this down-home sibling to adjacent Boucherie. Come for ribs that just fall off the bone, brisket, and andouille sausage. Consider washing it all down with one of the restaurant's selections of craft beers and seasonal daiquiris. Make sure not to skip the sides, because the pimiento mac and cheese is among the best items on the barbecue and is a rich and spicy treat.
Walker's Southern Style BBQ
10828 Hayne Blvd.
Worth the trek from downtown, this spot, steps from the lakefront levee in New Orleans East, is probably best known for its cochon de lait po-boy-which tops the tender meat with a serving of pleasantly vinegar rich coleslaw. Other options include brisket, pork, and wings. Sides like the flavorful mustard greens or baked beans are served in generous eight or sixteen ounce portions. The restaurant also shares a dining room with Castnet Seafood, which is handy if anyone in the group prefers fish or shellfish to barbecue meats.
4141 Bienville St.
Since it's tucked away behind chain stores like Winn-Dixie and Office Max, it's easy to miss this Mid-City spot. But those who do visit will find tasty classic barbecue platters like brisket, pork ribs, and beef ribs. Plus, they have absolutely addictive pork belly poppers and absurdly juicy hamburgers. Macaroni and cheese is available in servings big enough to be meals in themselves, and their tasty drink options include milkshakes, as well as a sprawling list of beers and whiskeys.
McClure's Barbecue
3001 Tchoupitoulas St.
McClure's is housed inside the NOLA Brewery on Tchoupitoulas Street in the Irish Channel. They serve up plates of all the barbecue standards, along with a wide assortment of sauces-from Alabama's mayo-based white sauce to mustard-based Carolina savory sauce. Burgers and sandwiches are also available, including a variation on the classic Cuban sandwich. The fried chicken is also a good option. McClure's barbecue meat is also available in some specialized appetizers, including tacos, nachos, and poutine.
Photos Courtesy of Farrah Ross