We all know how hard-hit the service industry has been since the start of the pandemic—thousands of jobs lost, revenue way down, unprecedented restrictions and alterations, countless restaurants and bars shuttered. And yet, some places have managed to survive—even succeed. With a little bit of perseverance, flexibility, and innovation, some service establishments have managed to navigate these strange times and keep the lights on and the customers coming in. Here is an insider's glance at a few local restaurants and what they've done to adjust, in order to keep afloat and keep on serving.
Crescent City Steakhouse's dining room is spacious to abide by social distancing standards, general manager Kelly O'Connor said. The restaurant also blocks Open Table reservations if there are too many people inside. And even with three dining rooms, they've had to utilize all the space.
Prior to the coronavirus, O'Connor said that the restaurant was much busier in the seven years she's worked at the establishment.
"We just go through the motions," she said. "Now, we can't do the volume that we used to do because we would be out of compliance. We took tables out; we block our online reservations almost every weekend and do what we've got to do until we get into another phase."
O'Connor said Phase One was "horrible."
The Stay-at-Home order for New Orleans began on March 21, with restaurants prohibited from having dining or waiting and limited to takeout and delivery only. By Phase One of the reopenings, also known as "Safest at Home," food service businesses had to establish a reservation or appointment system and were prohibited from selling alcohol without a food order; this began on May 16 for the New Orleans area
"Nobody worked," she said.
Although in-person dining is allowed in New Orleans, O'Connor said that she thinks people are more "on edge." She's seen adults forget to wear a mask even when they're standing up.
Crescent City Steakhouse is known for its curtained booths. And even with social distancing in place, O'Connor said that there are always requests to be seated in one of these private seats.
She said that she is hopeful that once all of the coronavirus restrictions are lifted, the staff will work at capacity to serve their customer capacity—"going back to the way [they] were."
Crescent City Steakhouse: 1001 N. Broad St., (504) 821-3271

, crescentcitysteaks.com
Dat Dog was always a fast-casual restaurant that people could visit, but things have taken a shift since the coronavirus began, said their director of marketing, Laurie Fisher.
"We were worried like everyone else. I don't think that the feelings we went through were specific just to us," Fisher said. "It was a worry that a lot of the restaurants in the city and the country have, but we stuck through it. We didn't give up. We really like being a part of the community, so we made sure to follow the rules to serve the community we love."

Dat Dog recently put up colorful partitions to elongate their booths and have as a safety precaution. The city suggested this idea, but Fisher said that by luck, the partitions fit their "aesthetic."
Fisher said that everyone has worn masks, and that everyone has worn them so much she's "forgotten what people actually look like." Dat Dog has done the "common sense" cleaning, such as wiping down tables and thoroughly cleaning all areas, so they haven't had any issues abiding by coronavirus cleaning measures.
One of the most difficult things for the establishment to face was reminding customers of wearing masks.
She recalls how back in May, a customer didn't wear a mask, and when told to do so, snapped back, saying, "You can't make me!"
There haven't been any issues with obtaining any live-music performers for Dat Dog, either, and they're happy to continue "supporting local musicians." They've had a swing trio, piano performers, and more, and people can check their social media pages to see who exactly will be performing on what day and at what location.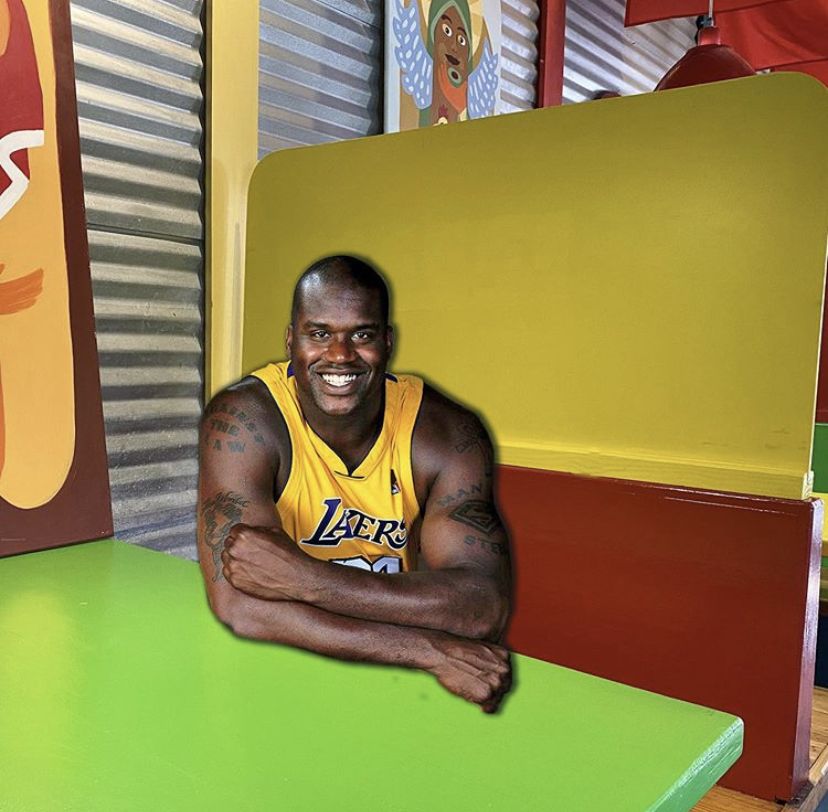 In her personal opinion, Fisher likes the partitions, since they make the experience at Dat Dog "cozier" and "more romantic." She's hopeful that they can stay up for the long haul, even after coronavirus restrictions are lifted.
Fisher said that the silver lining throughout the cleaning protocols for the coronavirus is that the establishment is cleaner.
"I don't think we'll ever go back to any pre-COVID procedures, as far as cleanliness goes," Fisher said. "Now, this thing is so just regimented, and I think that's great. Hopefully, all of our city's restaurants will just be clean forever—cleaner than they've ever been—forever, after COVID."
Dat Dog: Multiple Locations, datdog.com
One of the owners of the Velvet Cactus, Rusty White, said that prior to the coronavirus, the establishment didn't have as many to-go orders. So, to keep up with the sudden switch to to-go dining only, they were able to come up with a menu that can be accessed through a QR code.
"What you don't realize is that everyone orders to-go at once. You can't stagger it out like in-house dining. Everyone's gonna order at 7:00," White said.
He added that everyone had to learn how to operate similarly to an assembly line, calling the initial learning of it all "a mess," but over the course of a few weeks, the operation was able to function.

When the coronavirus hit its peak in New Orleans, employees started to become stressed, causing White to have both them and the establishment take a few weeks off to figure out to-go orders.
White called the Phase One experience an adjustment. "I was surprised at how many people were still willing to do to-go orders and wanted to-go orders, and the neighborhood really supported, so we were able to make it through that at those harder times, until we could start doing some in-house dining," he said.

When the state encouraged outdoor dining, the Velvet Cactus converted their parking lot into additional dining space, and he said that "you couldn't just do that during normal times."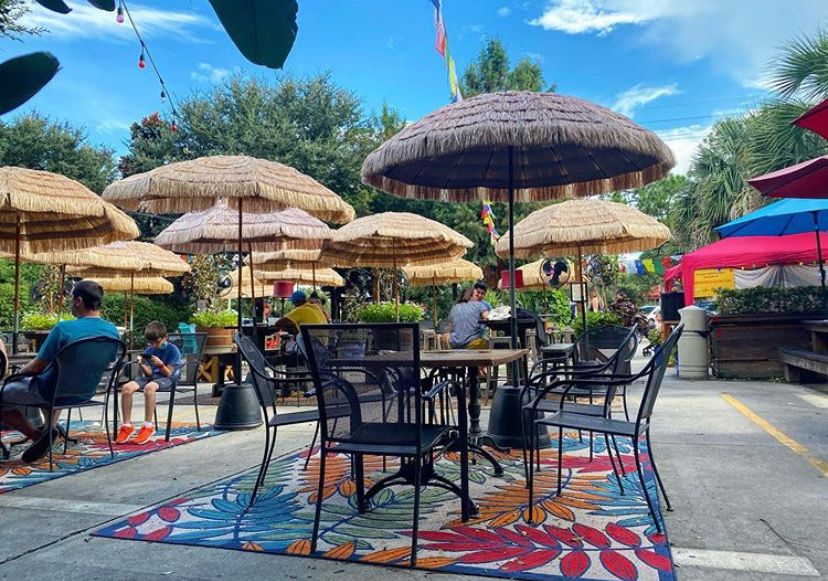 "A huge thing was at the time when people were [having seating in their parking lots], they all put tents up," White said. "In the summer in Louisiana, you don't know if it's gonna rain five minutes ahead of time."
White said that the tables set up in the parking lot are meant for those who are able to order to-go and just want to sit outside with no server. For days when it rains, customers can simply pick up their food and go to their cars.
"There's almost no scrambling; it's almost like a picnic area. It's amazing how well that's worked," White said."In this whole thing, you're forced to do things you would've never tried without what's going on, but you're almost like 'what do I have to lose?'"
The transition to in-person dining has not been difficult, but the work to do it took a "tremendous amount of time." There are still a numerous number of to-go orders—for the outside seating areas, for pick-up orders to bring home, and for in-house dining, according to White.
The most difficult situation they've faced was when the rules for restaurants kept changing. "It's hard to plan. You've got to get some weeks under your belt for these new rules you have to follow—to get everybody on board. It was just hard to get consistent," White said.