Coming up at the beginning of July is World Chocolate Day! This holiday is the perfect excuse to self-indulge with some chocolatey desserts. In the New Orleans area, there are many bakeries, dessert shops, and restaurants that serve delicious chocolate-themed treats. Explore the five places below for some ideas of how you can celebrate World Chocolate Day.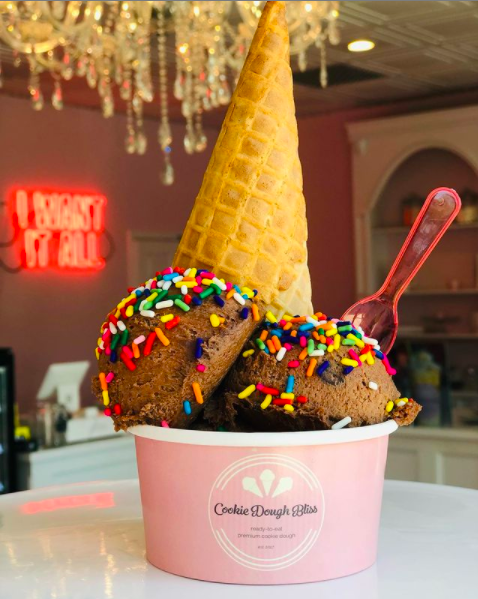 Popbar
Down in the French Quarter, you can visit Popbar for all your chocolate needs! The main dessert that Popbar serves is a frozen ice pop made with gelato. These ice pops are made in-house and come in a variety of flavors, including cookies & cream, chocolate, and toasted marshmallow.
You can dip any of their flavored pops into either milk, dark, or white chocolate. After dipping your pop in chocolate, you can also add any of their additional toppings or drizzle another flavor of chocolate for an extra sweet experience. 207 N. Peters St. Suite 2B, 504-354-8822, pop-bar.com.
Maple Street Patisserie
Baked goods, desserts, and sweets are just some of the specialties that Maple Street Patisserie offers its customers. This bakery and dessert shop is known for being inspired by the extraordinary bakeries in Europe, focusing on providing rich and superior flavors in all of their treats.
A customer favorite is the popular chocolate croissants. These chocolate croissants are a nice breakfast treat to enjoy with a coffee on World Chocolate Day. 7638 Maple St., 504-304-1526, cargocollective.com/maplestreetpatisserie.
Cookie Dough Bliss
Being open in Lakeview since 2017, Cookie Dough Bliss is a gourmet, edible cookie dough shop that has brought delicious treats to New Orleanians for four years. Their different flavors of cookie dough can be scooped into a cup or cone. You can even get their cookie dough blended into a shake and topped with whipped cream.
The Bliss Brownie is a popular treat that consists of a brownie at the bottom of a cup, layered with cookie dough, and drizzled with rich chocolate ganache. The shop's motto "I Want It All" proves to be true when their customers come back for more! 241 W. Harrison Ave. Suite A, 504-303-8420, cookiedobliss.com/neworleans.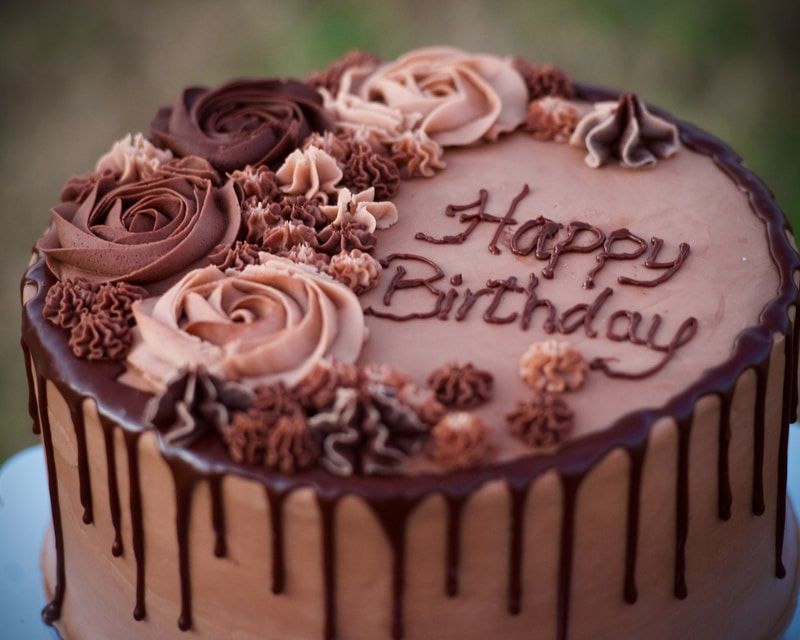 Gracious Bakery
Whether you're in the Garden District, Uptown, or Mid-City, Gracious Bakery has a location for you to stop by on World Chocolate Day. The bakery is owned by a husband and wife duo, Megan and Jay Forman. The couple has brought decadent cakes and pies to New Orleans for almost a decade. Their chocolate-themed desserts include chocolate caramel cake, chocolate cream pie, and a gluten-free chocolate flourless cake. Multiple Locations, graciousbakery.com.
Bittersweet Confections
Founded by Louisiana Native and talented chocolatier Cheryl Scripter, Bittersweet Confections is known for making delicious custom cakes and cupcakes. Their cake flavors include chocolate cake, German chocolate cake, and a bittersweet cake that is filled with chocolate mousse and covered in dark chocolate ganache. In addition to offering delicious cakes, you can also stop by for breakfast, lunch, coffee, or cocktails. 725 Magazine St., Suite A, 504-523-2626, bittersweetconfections.com.