The COVID-19 pandemic put live music as we know it on hold for a while, allowing new developments to come alive, such as livestream concerts. The Louisiana Philharmonic Orchestra (LPO) announces their innovative concerts and programs for the 2020-2021 season. The Orpheum Sessions with the orchestra, the Suite Sundays chamber ensembles, and other community programs are all new experiences that will bring music and the New Orleans culture to a local and global audience
Scott Harrison, the interim Executive Director, states, "As our city reopens and the economy rebounds, the LPO is here to share music with New Orleanians safely and accessibly. We are embracing our role in helping to energize the unique culture of our region." The LPO has re-invented the concert experience by offering a variety of digital and safe in-person opportunities to experience the new performances by the musicians of the Louisiana Philharmonic Orchestra. Live performances will be held in museums across NOLA in the Music at the Museum series, and planned pop-up performances will be orchestrated by LPO on the Go.
The Orpheum Sessions will feature up to 30 LPO musicians in the iconic Orpheum Theater. The opening of the 30-year anniversary season for the Louisiana Philharmonic Orchestra will be Friday, October 2, at 7 p.m. The first session will be American Rising, featuring a mix of 20th- and 21st-century American composers, including Aaron Copland ("Fanfare for the Common Man"), George Walker ("Lyric for Strings"), Clarice Assad ("Impressions"), and the LPO's newly-appointed creative partner and New Orleans native, Courtney Bryan ("Blooming"). Conductor Lina Gonzalez-Granados will take the podium for her LPO debut.
Eight original performances will premier every other Friday, from October 2 to January 8. These sessions will feature highlights such as Vivaldi's "Four Seasons" with LPO musicians as soloists. There will be programs pairing works of Mozart, Joseph Bologne de Saint-Georges, and New Orleans's own composer, Tucker Fuller. There will also be collaborations with Cyril Neville and Tank & the Bangas. Access to the Orpheum Sessions is included with all 2020-21 subscription packages, or separate passes are available for $115, providing access to more than 15 programs this season.
The new Suite Sundays are fun and engaging programs that will feature the LPO chamber ensembles online with stunning audio and high-quality video. These streams will provide an intimate concert experience and storytelling from the LPO musicians. The series begins October 11 at 2:30 p.m. with the LPO Woodwind Trio and will continue with performances every other Sunday, including music by Haydn and Debussy and viola and bassoon duets. For $50, "attendees" will receive an email with a link to the concert, a box of exquisite sweets, and a bottle of the limited edition 30-year anniversary LPO wine delivered to your home by an LPO musician.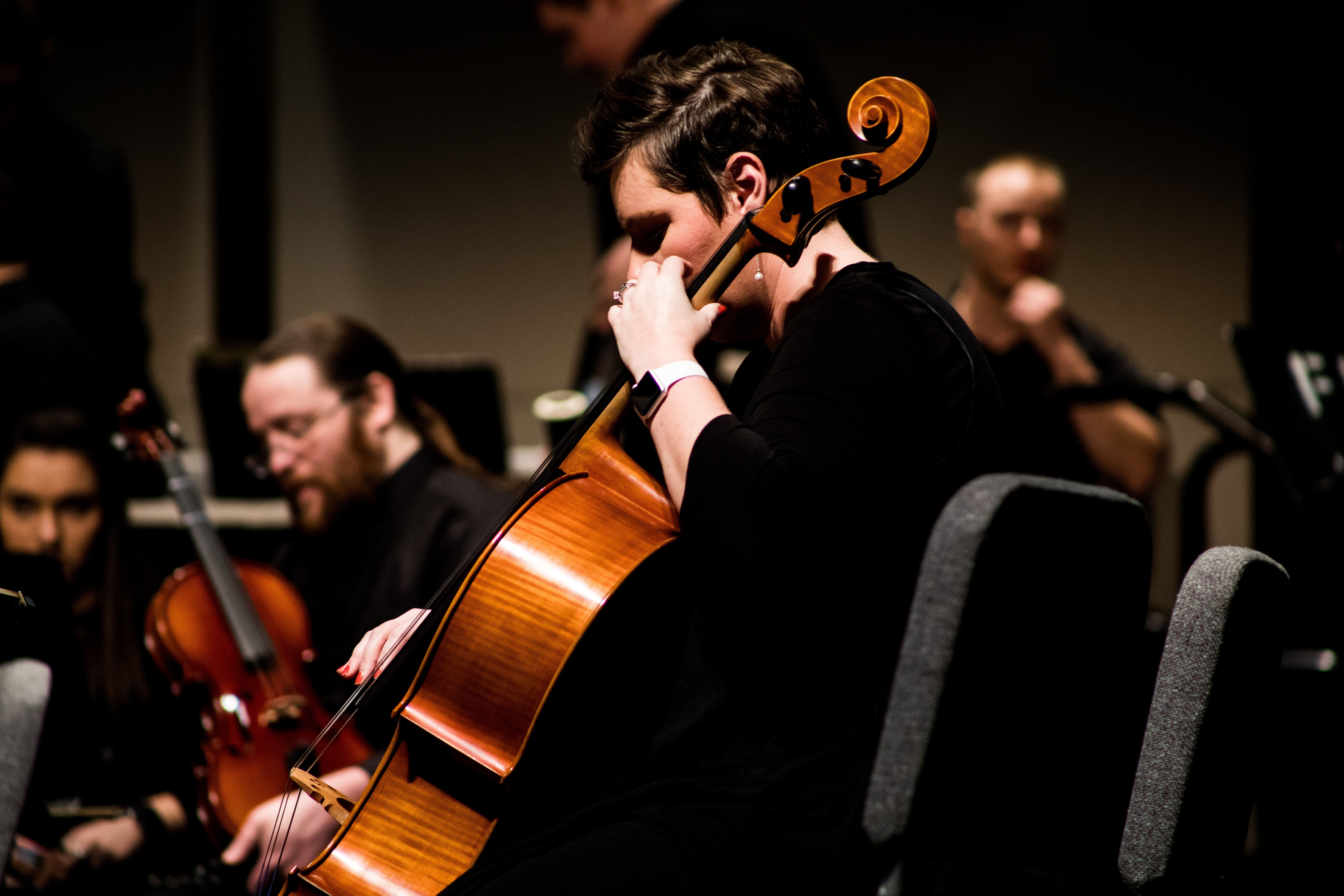 The magnificent Music at the Museum will be debuting on Thursday, October 1, at 6 p.m. These limited-capacity live performances will have strict safety and distancing protocols. Upcoming performances will take place at the Herman-Garima Historic House, New Orleans Botanical Garden, Ligue Vue House and Gardens, and the Sydney and Walda Besthoff Sculpture Garden.
In addition to the outdoor museum locations, musicians will be connecting around the community in a variety of settings and locations as part of LPO on the Go. This new series of planned and pop-up performances will be held in imaginative, unexpected, and less-formal settings throughout our city. The LPO musicians will regularly perform Musical Storytime on Sunday mornings at City Park's Storyland, with delightful tales, narration, and music.
The Louisiana Philharmonic Orchestra has recently been focusing on music education more directly; therefore, they will be creating engaging programs for families and educators to share with children of all ages. Designed for grades K-2, Early Explorer videos and curriculum are a fun-filled opportunity to explore the instruments of the orchestra. The Arts Integration Lessons will provide resources and lesson plans for teachers in school and at home. The lessons will align with benchmark standards to engage students in the classroom and beyond. Music for Life provides virtual music lessons to students at four schools taught by LPO musicians, and Soul Strings provides music therapy for children and adults at five different sites, with a licensed music therapist and LPO string quartet.
During these strange times, the Louisiana Philharmonic Orchestra has remained active in the community. The musicians have recorded more than five "at-home" performances in their living rooms or home studios, have hosted live online LPOdcasts, began a new Virtual Town Hall series, and have taught virtual lessons to students as part of the Music for Life summer camp in partnership with Anna's Place NOLA. Celebrating 30 seasons of bringing music to New Orleans as one of Louisiana's most cherished cultural institutions, the LPO is being led by Carlos Miguel Prieto, along with Adelaide Wisdom Benjamin, who is music director, principal conductor, and the 2019 Musical America's "Conductor of the Year."
Finally, Grammy Award-winning multi-platinum-selling artist and Louisiana native Lauren Daigle will be coming home and performing at the Orpheum Theater on Wednesday, October 7. This livestream concert will raise money to benefit those who were affected by Hurricane Laura, with 100 percent of the proceeds going to those families.
For tickets and more information, click here
.